You can finally afford a Ferrari...well, sort of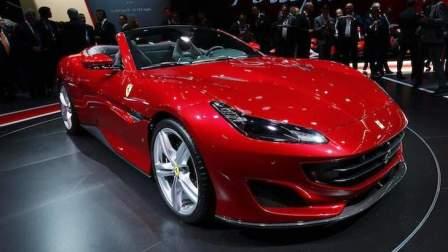 Let's face it - many of us dream of owning a supercar?:? a Lamborghini, a Porsche, a Ferrari. These cars have fuelled many people's dreams, and are seen as the epitome of luxury.
But there's one small problem. People who own such cars are immensely rich, and the poor lot is left to content with unsightly sedans and hatchbacks. Our closest encounter with a supercar is when it passes by, and we stare at it!
But that is about to change. Why? Because Ferrari just rolled out a supercar that anyone can afford... well, kind of.
According to Bloomberg Pursuits, Ferrari introduced the Portofino supercar at a low, low price of $234,000 (Dh859,000). It is also touted as an 'entry-level' car. So, if you want to get started with the high life that comes attached with cars like these, this is where you start.
CEO Sergio Marchionne said that the hardtop convertible will be brought to life with a 600 horsepower V8 which can go from 0-100 in as little as 3.5 seconds. Ferrari is also expecting the 'budget' supercar to boost sales to 9,000 cars by 2019.