Woman rescued from out-of-control car in UAE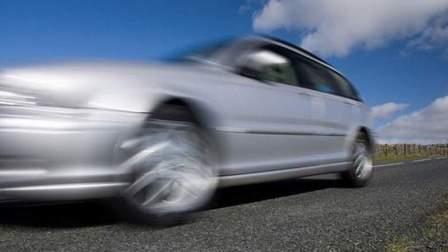 The Umm Al Quwain Police rescued an Emirati woman, whose car's cruise control system failed at a high speed on Sheikh Mohammed Bin Zayed Road late on Thursday. The police completed the rescue mission in a record 15 minutes.
The woman, who was heading alone from UAQ to Ras Al Khaimah, could not decelerate or stop her 4WD after the cruise control system developed a technical glitch. She discovered the malfunction on the highway, and immediately called the police at 999 at 10.20pm.
Lt-Col Sultan Abdullah bin Yukha, head of the operations department of the UAQ Police, said they immediately dispatched ambulances, paramedics and rescue teams.
"We also alerted several highway traffic patrols about the vehicle to clear the road and remove obstacles, and managed to stop the car a few kilometres away."
Within a few minutes, three rescue teams reached the car.
Bin Yukha said the driver had earlier tried to slow down the vehicle by engaging the handbrake but the car started to veer sideways.
"She began flashing her headlights to warn other motorists on the road. The rescue traffic patrols played escort to the car and managed to slow it down after several attempts."
The front of the vehicle was damaged in the mission, the officer said.
Bin Yukha said the problems arising as a result of cruise control glitches are based on the situation and surroundings. "The most important thing for us is to ensure the driver's and road users' safety."
Urging regular check-ups, he said imported vehicles may have technical glitches and must be thoroughly examined at accredited motor agencies.