Why the UAE is a land of opportunity for expats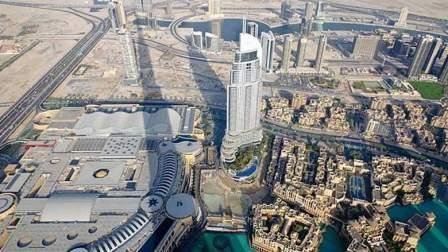 The fast-growing allure of the UAE as a destination of choice for expats from across the world is on record, once again. The country has just been voted as one the best places on the planet for expats to live, work and settle.
A research released on Wednesday finds that contrary to its traditional image as a country where expatriates come to live and work for a few years before moving on, the UAE has now enhanced its attraction as a place where expatriates can build their careers and settle down for the longer haul.
HSBC's latest Expat Explorer, which surveyed expatriates in 46 countries, assessed their levels of fulfilment - be that financial, professional, personal, or a combination of all three - through three key themes including economics, experience, and family.
The UAE came 10th overall, ranking fifth for economics, 20th for experience, and 24th for family.
Singapore came first overall as the number one destination, with New Zealand listed as the best destination for experience (58 per cent moved there to improve their quality of life), the Netherlands for family (76 per cent noted its health and wellbeing benefits for children, while 72 per cent cited its high quality of education), and Switzerland for economics, thanks to confidence in the local economy and political stability.
More than half (56 per cent) of those surveyed said that they had moved to the UAE to improve their financial prospects and earnings, and with the average gross personal income listed as $127,197 along with a 92 per cent employment rate - compared to a global average of just 78 per cent - it is easy to see why the country holds such strong appeal for those seeking to broaden their career horizons.
Compared to 2016, the number of expats who say that their earnings potential is better than that in their home country has improved by 10 percentage points, with 75 per cent (making them rank fifth overall for earnings potential) claiming that they can earn more here than they do back home. An increasing number are settling down for the long term, with 60 per cent staying past the five-year mark.
"With such a high level of satisfaction and low levels of risk, it comes as little surprise that the UAE's huge appeal for expatriates is not only here to stay, but that an increasing number are keen to set roots down and settle in the country for the longer term," said Matt Colebrook, regional head of Retail Banking and Wealth Management, Mena and Turkey, HSBC Middle East.
Dr Azad Moopen, founder chairman and managing director, Aster DM Healthcare, said as an Indian expatriate living in the UAE since 1980's, he has been witnessing the phenomenal economic growth and rising quality of life.
"Given the stability of the country and its openness to expatriates, the UAE as a destination for work and living figures definitely among the top cities of the world."
Y. Sudhir Kumar Shetty, president, UAE Exchange, said the UAE ranks among one of the finest countries to live today. The large and diverse community of expatriates living in the country stand testimony to it.
"The country offers its residents with rich infrastructure, safety and security, world class healthcare facilities at affordable price, exceptional educational opportunities with best of universities and institutions, conducive business environment and fertile job market. All of these are backed by the great vision of the leaders of the country, taking it on a progressive journey driven by innovation," said Shetty.
The survey results also reveal that on arrival, expats might not have anticipated how much they would enjoy their lifestyle in the UAE. Considering that 41 per cent of respondents said that one reason they had moved to the UAE was indeed to improve their quality of life, the old stereotype of expats moving to the UAE for a short tenure no longer exists.
According to the survey, 60 per cent have been in the UAE for more than five years - which is eight per cent more than the global average. Among the respondents, more than half say that while living in the UAE, they enjoy a better work-life balance than they did back at home, while two-thirds claim that their overall quality of life has improved.
"Despite cyclical macroeconomic issues and rising expenses, the fundamentals of the UAE remain strong. We also see that a majority of expats realise that the government has continually worked to enhance the living conditions of those who choose to make this country their home," said Colebrook.