Why medical professionals will flock to the UAE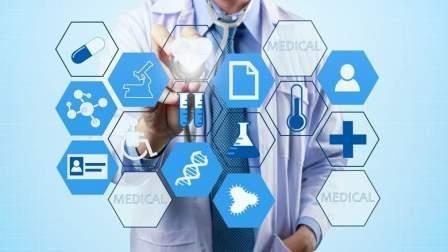 The announcement of the 10-year residency visas for investors and specialists will pave the way for more medical professionals to come to the UAE, experts said.
Speaking to Khaleej Times about how it will accelerate growth in the country's medical industry, Dr. Thumbay Moideen, founder and president of Thumbay Group, said: "The 10-year visas for specialist professionals like doctors and researchers will attract the best talent to the country, hugely benefiting the healthcare sector. Moreover, the move will also attract the best student talent to the country."
He also revealed that investments in the healthcare sector are also expected to surge, attracted by the new decisions of 100 per cent foreign ownership and 10-year residency visas for investors. "This will in turn bring in more medical tourists, considering that the UAE is already transitioning into a popular medical tourism hub."
Anthony Hobeika, chief executive officer at Mena Research Partners, noted that increasing healthcare costs in Western countries are the primary drivers of growth in the medical tourism sector in the Middle East.
"Dubai and Abu Dhabi are the main cities to attract medical tourism due to their large network of international hospitals," he said. "Advanced healthcare centres and research departments allow Dubai and Abu Dhabi to be ranked the 16th and 25th position globally on the medical tourism index respectively."
According to Knight Frank's Hub Report, as per the medical tourism index, Dubai continues to strengthen its position as a medical tourism destination, ranking first in the Mena region. By 2020, the emirate is targeting 500,000 medical tourists from 325,000 in 2016, representing a CAGR of 11.3 per cent.
The increase in demand for healthcare services in the emirate over the past 10 years was spurred by population growth, increase incidence of lifestyle-related medical conditions and medical tourism. The government is supporting this growth by creating an investor-friendly environment, ensuring transparency, establishing a healthcare free zone and introducing mandatory insurance, to name a few initiatives.
Over the last five years, the knock-on effect of these changes has resulted in the number of hospital beds increasing from 1,448 in 2012 to 2,434 beds in 2016, registering at CAGR of 13.7 per cent, and shifting contribution by the private sector from 41 per cent to 53 per cent over the same period. Experts note that there is significant potential for growth in the emirate's healthcare sector.
Shehzad Jamal, partner, development consulting: healthcare and education, Knight Frank, said the market is becoming increasingly sophisticated and speciality-driven due to higher degrees of awareness in the domestic market and medical tourism demand. "As a result, the market is seeing a shift in demand from general hospitals towards specialty hospitals, such as orthopaedic, long-term care facilities and mother and child."