WhatsApp policies too weak to protect from surveillance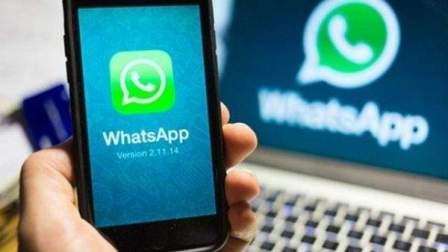 Despite WhatsApp's move to adopt end-to-end encryption by default for its billion users around the world, the policies of the instant messaging app are too weak to protect user privacy from governments, says a digital rights group's new report.
Even tech giants such as Apple, Facebook, and Google can do more to fully stand behind their users, said the Electronic Frontier Foundation's annual report entitled "Who Has Your Back".
"WhatsApp does not explicitly state that it prohibits third-party access to its user data, nor does it say that third parties are prohibited from allowing WhatsApp user data to be used for surveillance purposes," the report released this week said.
"Our reading of WhatsApp's public-facing policies would not prohibit it from sharing data to be used for surveillance," the report added.
The Electronic Frontier Foundation (EFF) digged into the ways many technology companies are getting the message about user privacy in this era of unprecedented digital surveillance.
The data stored on our mobile phones, laptops, and especially our online services can, when aggregated, paint a detailed picture of our lives - where we go, who we see, what we say, our political affiliations, our religion, and more.
"This information is a magnet for governments seeking to surveil citizens, journalists, and activists. When governments do so, they need to follow the law, and users are increasingly demanding that companies holding their data enact the toughest policies to protect customer information," said EFF Activism Director Rainey Reitman.
EFF evaluated the public policies at 26 companies and awarded stars in five categories.
Nine companies earned stars in every category in 2017 - Adobe, Credo, Dropbox, Lyft, Pinterest, Sonic, Uber, Wickr, and Wordpress.
But two tech companies lagged behind in the industry - Amazon and WhatsApp - both of which earned just two stars.
Online retail giant Amazon has been rated number one in customer service, yet it has not made the public commitments to stand behind its users' digital privacy that the rest of the industry has, EFF claimed.??AT&T, Comcast, T-Mobile and Verizon scored the lowest, each earning just one star, according to the report.