Visa-free travel to Ireland for Emiratis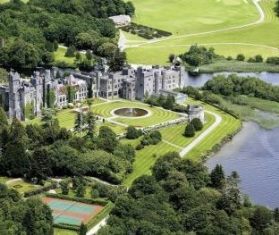 Emiratis don't need a visa to travel to Ireland from January 31, the Minister for Justice and Equality of Ireland, Charlie Flanagan T.D., has announced.
Minister Flanagan said the removal of visa requirements is a "very significant step which will facilitate Ireland's growing trade, tourism and business relationships with the UAE". "It represents a further strengthening of the strategically important relationship between the two countries and will foster increased cooperation across a wide variety of areas including innovation, trade, investment, financial services, food, education, healthcare, aviation and technology."
He said a large number of Irish citizens now live in the UAE and many Irish companies are active on the ground. "The UAE is a key economic partner for Ireland and one of our priority markets. I am very pleased we have been able to lift the visa requirement for citizens of the UAE who wish to travel to Ireland."
The Ambassador of Ireland to the UAE, Paul Kavanagh, said: "This is a big day for developing ever closer ties between Ireland and the UAE in business, education and especially in tourism."