Up to 90% free prepaid credit with these phones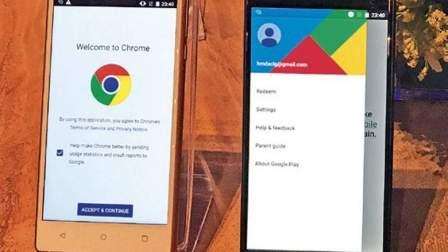 If you're hot on getting your hands on Nokia's new devices, du has a special offer for all you nostalgic fans.
The Dubai-based telecom firm on Thursday announced its Nokia Value Back Offer, giving customers the opportunity to receive up to 90 per cent of the overall value of the Android-powered Nokia 3 or Nokia 5 smartphone back as free prepaid credit.
To claim the offer, customers need to recharge Dh50 cumulatively with More Data or More Time options every month; they will then receive Dh25 bonus credit every month for 18 months, which can be used for local and international voice calls or for purchasing data bundles.
"We always try to come up with new solutions that add life to life to our customers," du chief commercial officer Fahad Al Hassawi said in a statement.
"We believe in offering connectivity to all, and this latest offer was envisioned to empower people in the UAE through offering them new forms of communication and unbeatable benefits when using their smartphones.This is yet another initiative that we have undertaken to surprise and delight our valued customers," Al Hassawi added.
Though initially exclusive for Nokia 3 and Nokia 5 smartphones, the offer will be available on other select handsets soon, and is available for new and existing prepaid customers on du's Pay As You Go and Alo.
Customers can purchase one of the Nokia smartphones from anywhere in the UAE, either through du Shops or indirect partners.