UAE's food security minister set for Netherlands visit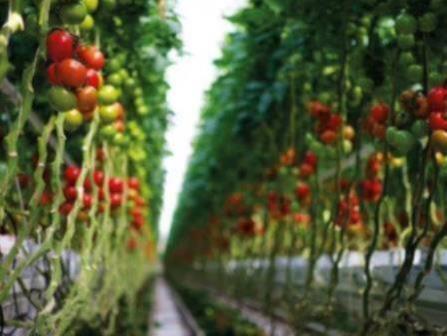 The UAE Minister of State for Food Security, Mariam Al Muhairi, has announced a visit to the Netherlands this summer as the nation seeks sustainable solutions to the needs of its future residents, her office told GN Focus in an exclusive statement.
Al Muhairi will visit Dutch centres of excellence in mid July to cement the research relationship and bring technology and turnkey solutions to the UAE context.
"I am keen to look into the underlying technologies and relevant research that the Netherlands has utilised in achieving its world-class strides in food production," the minister said in the statement. "I have already established discussions with Wageningen University and Research, identified as a strategic partner for innovation in agriculture and food, among other entities to tackle food production challenges." A final itinerary is not yet available.
Al Muhairi is in charge of a national plan for food security and relevant technology and research. She was appointed in October following a cabinet reshuffle in line with the nation's aim to be at the forefront of global conversations addressing tomorrow's challenges today.
The minister will be hosted by the Embassy of the Kingdom of the Netherlands in Abu Dhabi. "The Netherlands bodes a strong track record with regard to the water-food-energy nexus and is keen to share insights and knowledge with Emirati partners. We feel privileged to cooperate with Her Excellency and her team on the topic," the embassy said in a statement. The Netherlands is now the world's second-largest exporter of agricultural food.
Water, energy and food security are seen as interlinked, and actions in one area affect the others.
The UAE and the Netherlands have had formal bilateral ties for 46 years.