UAE travellers urged to take precautions against cybercrimes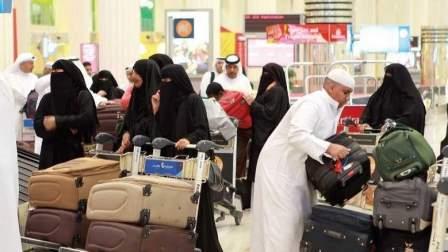 Emirati citizens were urged to take precaution to ensure their safety and that of their possessions while they travel abroad.
The advisory was issued by the Ministry of Foreign Affairs and International Cooperation (MoFAIC), and the General Command of Abu Dhabi Police (ADP) as part of the 'Safe Travel Campaign.
'
Rashid Ali Al Dhaheri, director of the National Affairs Department at MoFAIC, said that UAE missions abroad issue an emergency passport for citizens who have lost their passport abroad, and in cases of damage or expiry, evacuation during crises, and for those born abroad.
"The ICAO-accredited emergency passport, the first of its kind in the Arab World, is valid for six months and its holder can re-enter the state easily," he added.
Meanwhile, the Abu Dhabi Police has urged those travelling abroad to take utmost care and caution when using e-shopping, withdrawing cash from the ATMs, and shopping at commercial centres.
"Buyers should not disclose - in any circumstance - their pin code and personal details of their credit cards and always deal with reliable e-sites to avoid being subject to fraud and piracy," warned Colonel Omran Ahmed Al Mazrouie, Acting-Director of the criminal investigation department at the Abu Dhabi Police.
He added that the police has dealt with repeated reports of travellers falling victims to fraud, especially through their bank accounts or credit cards. He also advised travellers to check the security features of safe e-shops that start with (https) and ensure that the buying process is through secured networks and accessed through secret codes so as to block any piracy through their mobile phones or laptops.
"Credit card data should be stored safely and pin codes should be frequently changed. It is better to have a dedicated credit card with limited balance for e-shopping," he stated.
Safe Travel Campaign urged community members to cooperate with the Abu Dhabi Police, by passing on security information to its Aman phone service on 8002626, or by SMS to 2828, or by communicating directly with MoFAIC or the UAE's mission on 0097180044444.