UAE space missions moving rapidly says Nasa expert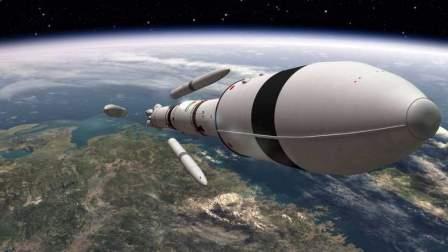 The UAE's Hope spacecraft could have helped enhance Nasa's knowledge on Mars' current and extreme dust storms if it was already orbiting the Red Planet, as the giant dusters have put the Mars-based Opportunity Rover "in danger", a senior Nasa expert, who has been working on moon and Mars missions for the past 30 years, has said.
Dr Jim Rice, Nasa geology team leader and co-investigator on the Nasa Mars Exploration Rover Project Science Team, is scheduled to visit Dubai this month as a guest lecturer to the UAE's first Nasa-curriculum space camp that is being organised by Compass International, in collaboration with the UAE Space Agency.
Massive dust storms have spread all over the Red Planet in the past month, swallowing up Nasa's Opportunity rover. The US space agency had not heard back from the rover since June and the motor vehicle is currently in low-power mode.
He said the UAE's mission to build an entire city on Mars by 2117 is an "interesting and ambitious long-term project" that should yield useful information about how to explore and live on Mars in the future.
This project can be a very important stepping stone in humanity's quest to move mankind off this planet and on to Mars, thereby making us a multi-planet species. I personally hope to learn more about this effort first-hand while I am in your nation and possibly discuss any future participation in this project," Rice said.
His career spans 30 years working on Nasa Moon and Mars missions, as well as conducting field geology investigations around the world in numerous Moon and Mars analog sites.
I am impressed with the UAE's commitment and its plans for space exploration in both the manned and unmanned sectors. For a space agency that was formed just in 2014, things are moving very rapidly. I have read that the UAE astronaut selection programme started last year with the goal of sending four Emiratis into space within the next three years.
Dr Rice will be holding an educational discussion with students at the Space and Rocketry Academy Camp, which is being held from July 15 to August to 23 at the Lapita Hotel in Dubai Parks and Resorts.
I will also be discussing some basic orbital mechanics addressing the timing of when and how missions can be launched to Mars, the selection process for Mars landing sites, the effects of space travel on the human body and why space exploration is important for our future," he said. Source>>>