UAE citizens can visit Japan without visa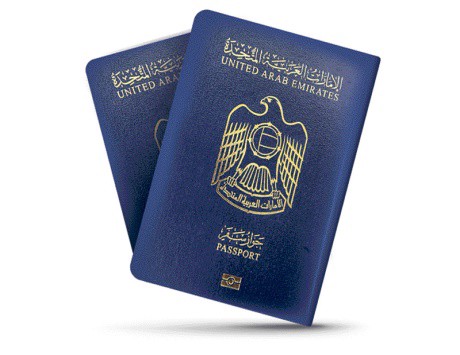 Ahmed Saeed Elham Al Dhaheri, Assistant Under-Secretary for Consular Affairs at the Ministry of Foreign Affairs and International Cooperation, has said the UAE and Japan signed the two Memorandums of Understanding, MoU, on easing travel for the UAE citizens to Japan without a pre-entry visa requirement.
This came during the visit of His Highness Sheikh Abdullah bin Zayed Al Nahyan, Minister of Foreign Affairs and International Cooperation, from the 21st - 24th of last April, to Tokyo.
He added that the first MoU exempts UAE citizens with the diplomatic and special passports, on official mission in Japan, without specifying a time period for their stay, from obtaining a pre-entry visa to enter the country. The same passport holders who wish to travel to Japan for tourism and business purposes can also enter without a pre-entry visa, and stay for a maximum period of 90 days from their date of entry, Al Dhaheri said.
The UAE official added that the second MoU eases the entry procedures for UAE citizens carrying the regular passports to Japan for tourism, business and official reasons. They are required to present their passports to the Japanese Embassy in Abu Dhabi, or the General Consulate of Japan in Dubai, or any diplomatic or representative office of Japan in any other country, to register their date of entry into Japan through an electronic sticker that is placed on the passport, with a validity period of three years or for the remaining period of their passport's validity, which is free of charge.
This sticker allows the UAE citizens to remain in Japan for a maximum of 30 days.
Al Dhaheri stated that this accomplishment, which facilitates the movement of citizens from both countries, "is part of strong and exceptional 45-year bilateral relations between the UAE and Japan."
He added, it also highlights the desire of the governments of both countries to strengthen the mutual opportunities for their citizens in many areas, such as tourism, commerce, investment and other sectors, while stressing that this will have a positive effect on their bilateral relations.
The UAE official noted the ministry continues efforts to make the UAE's passport among the powerful five passports in the world to match the country's international stature.
Sheikh Abdullah bin Zayed Al Nahyan and Japanese Foreign Minister Fumio Kishida had exchanged the two official memoranda, one of which was the exchange of visa exemptions for holders of official diplomatic and private passports issued by the two countries. Meanwhile, the second was to facilitate the entry procedures for the UAE citizens, holders of regular passports, into the Japanese territory effective from July 1, 2017.