UAE banks maintain robust performance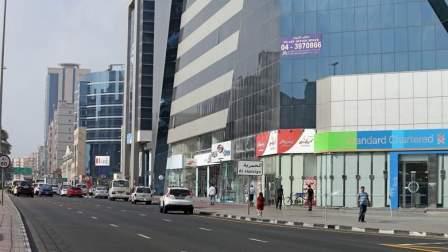 Banks in the UAE recorded a healthy profit growth of 4.6 per cent in 2017 while maintaining a close to zero revenue growth for the second year in a row, latest annual banking data shows.
The revenue growth stagnation for the UAE banks stems from a tighter risk appetite as well as portfolio optimisation initiatives of banks which seek to enhance risk-adjusted returns, according to Dr Reinhold Leichtfuss, senior partner and managing director at Boston Consulting Group's Middle East office.
In the GCC, while only 18 per cent of banks were able to achieve double-digit revenue growth in 2017, twice as many experienced double-digit profit growth, BCG's annual banking index shows.
"The positive profit trend is reflected in that only seven per cent of banks saw negative profit growth. The number of banks in 'group' and for the 'retail' and 'corporate' segments deviate, since not all banks have a complete segment reporting yet," said Peter Vayanos, successor of Dr Leichtfuss. "According to BCG's analysis, it is clear that banks with superior strategies and strong business models can truly execute decisively and achieve the strongest growth."
Over the past decade, the region's leading banks have grown at double or triple the rate of its average banks. In almost all cases, such a development is based on a superior and consistently-executed strategy.
"In the coming three to five years, we consider the digitisation of processes as the most important task that banks need to achieve; this will enable advanced banks to achieve the next level of customer experience as well as cost-efficiency. Moreover, particularly in the banking sector, new business opportunities are perpetually arising in the wake of the continued digital transformation," said Dr Leichtfuss.
As a whole, the banking industry in the GCC grew at a lower rate in 2017 than it did in 2016 with just a 2.3 per cent increase, stemming almost exclusively from major customer segments such as retail and corporate banking. This implies a significant decline in revenue growth rates for four years in a row in most countries.
In 2017, Kuwait banks led the pack in terms of growth figures, with 6.6 per cent in revenues and 15 per cent in profits. While in 2016 many banks across all countries in the GCC experienced a negative development in profits, in 2017, the vast majority of banks grew profits stronger than revenues except for Oman. "This is a pattern we have been seeing in more mature banking markets, such as in Europe or the US, for a number of years," said Vayanos.
The upside is that banks were still able to grow profits with a rate more than twice as high as revenues and also that loan-loss provisions (LLPs) were reduced once again. Moreover, most banks managed to reduce their operating expenses, leading to a cost reduction of one per cent on aggregate for the large GCC banks.
As for LLPs, 2017 showed healthy improvement of 2.7 per cent in contrast to 2016, when LLPs had catapulted upwards. The UAE and Oman experienced the strongest declines of 8.4 and 16.5 per cent respectively, followed by Saudi Arabia with 6.5 per cent.
Moreover, operating expenses were well controlled in the GCC countries. Even UAE banks reduced this figure by 2.7 per cent in total, led by the country's largest banks, while Saudi Arabia banks managed to keep costs constant. All countries remained significantly below the long-term cost CAGR of 11 per cent.