UAE announces public holidays for National Day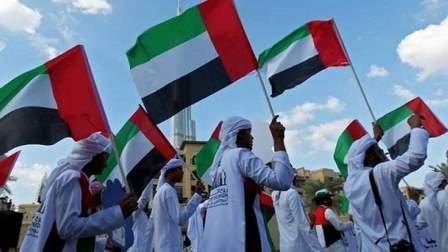 The UAE has announced holidays for public sector workers to mark the 46th National Day and Commemoration Day, earlier known as Martyrs' Day.
According to the circular issued by the Ministry of Human Resources and Emiratisation, public holidays to mark the birthday of Prophet Muhammad (PBUH), Martyrdom Day and UAE National Day for federal government employees will be from Thursday, November 30 until Sunday, December 3, both days inclusive. Work will resume on Monday, December 4, 2017.
The ministry extended its felicitations and greetings to President His Highness Sheikh Khalifa bin Zayed Al Nahyan; His Highness Sheikh Mohammed bin Rashid Al Maktoum, Vice-President and Prime Minister of the UAE and Ruler of Dubai; His Highness Sheikh Mohamed bin Zayed Al Nahyan, Crown Prince of Abu Dhabi and Deputy Supreme Commander of the UAE Armed forces; their Highnesses and members of the Supreme Council and Rulers of the emirates; citizens and expatriates.