Shabab Al Ahli and Al Wahda enter quarters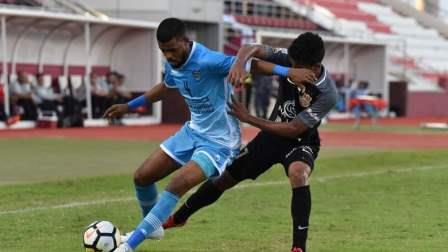 Henrique Luvannor struck a brace as Shabab Al Ahli rallied from a goal down to beat 10-man Dibba and qualify for the quarterfinals of the Arabian Gulf Cup.
Luvannor scored on 12 and 79 minutes as the Al Quasis club won 4-1 at the Fujairah Stadium on Friday night.
Elsewhere, in Ras Al Khaimah, substitute Mohamed Alakberi too scored a brace as Al Wahda got past 10-man Emirates 4-2. The Clarets too booked their spot in the quarterfinals.
Dibba had taken a shock lead on seven minutes through Ahmed Rashed, who latched on to Yaseen Mahmoud's cross and fired it home. But the lead was short-lived as Luvannor headed it in for the equaliser on 12 minutes. Youngster Waleed Ambar gave Shabab Al Ahli the lead six minutes later, getting past a few defenders before slipping it past goalkeeper Ahmed Al Hosani.
Rashed Hassan Ali added cushion to the lead with the third on 73 minutes as things got worse for Dibba. Abdulla Nasser, who was booked earlier on 66 minutes, got a second booking and was sent off on 75 minutes.
Luvannor then completed his double on 79 minutes to give Shabab Al Ahli their second win.
Despite the loss, Dibba too qualified for the quarterfinals.
Meanwhile, Tareq Ahmed put Al Wahda ahead on 20 minutes and Mohamed Al Abdulla added the second on 51 minutes.
Emirates were down to 10 men after Alhusain Saleh was given a direct red card on 43 minutes.
Sebastian Saez gave Al Wahda a bit of a fright by scoring a double on 53 and 56 minutes to bring Emirates back into the game.
But then, Mohamed Alakberi scored a double of his own as The Clarets came away with their second victory.