Scammers seek SIM numbers in new WhatsApp scam in UAE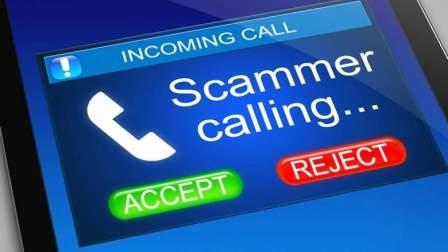 A new scam has been doing the rounds on WhatsApp and SMSes across the UAE, where recipients of a fraudulent message are being asked to participate in a "SIM Card Lucky Draw Comption" (sic).
The scammers claim to be offering Dh200,000 as cash prize, and are demanding the numbers written on the back side of the SIM card, along with
The message reads, "Dear customer, you are a great lucky winner from Du and Etisalat telecommunications with the participation of Dubai Islamic Bank for 200,000AED cash prize. please contact the number below to claim your prize."
When called up one of the numbers, a male voice on the other end demanded to know "the number on the back of your SIM", the mobile number of that SIM card, and the bank account number to transfer the Dh200,000 prize to the lucky winner.
The audacious advertisement sports an assortment of official-looking logos of du, Etisalat, Dubai Islamic Bank, Government of Dubai, the official falcon emblem of the UAE, and Burj Al Arab superimposed on a "D" for Dubai.
Research revealed that the number on the back of the SIM card is actually the Sim Serial Number or SSN, also known as an Intergrated Circuit Card ID (ICC-ID), "a unique number assigned to a SIM card in a GSM cellphone" as per PCmag's encyclopedia definition.
After contacting Etisalat and du for comments, both verified that there is no promotion in partnership either with Dubai Islamic Bank or any other entity shown in the logos.
A du customer service agent has since referred the account numbers to their technical support department.
Dubai Islamic Bank also affirmed that this is a hoax meant to cull sensitive information.