Popular Bollywood actor Neeraj Vora in coma for 10 months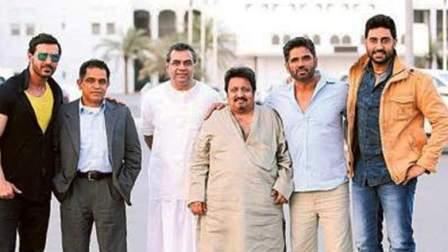 One of Indian film industry's most popular character actors has been in coma for the past 10 months.
Writer and actor, Neeraj Vora of 'Hera Pheri' and 'Badshah' fame - among others - has been admitted in India's All India Institute of Medical Science (AIIMS) since October 2016 due to a heart attack, followed by a brain stroke, which he suffered on October 19.
The actor, known for his hilarious dialogues and comedic timing, was later shifted to his dear friend, Feroz Nadiadwala's residence called Barkat Villa on March 11, where a room has been converted into an Intensive Care Unit (ICU) for his speedy recovery, according to media reports.
Vora has acted in films like Company, Pukar, Rangeela, Satya, Baadshah and Mann. And more than that, he is known for penning down Hera Pheri and directing Phir Hera Pheri and Chachi 420.
According to a report in the Mumbai Mirror, the room is filled with throwback stills from his hit films along with a stack of DVDs with a flat screen TV, which plays him blockbusters from down the years round-the-clock.
A staff including a 24-hour nurse, ward boy and cook look after him. A physiotherapist, neurosurgeon, acupuncture therapist and general physician pay him weekly visits.
News of the actor's ill health went mostly unreported all these months as he was referred to as the 'patient who has been in coma for a long time.'
But the director has reportedly started showing signs of recovery, according to one of his friends.
Vora's upcoming film - the third sequel to the hit 'Hera Pheri' franchise - has also been put on hold for now until he recovers.
The actor's wife passed away a couple of years ago and he has no children.
According to a report by Times of India, a doctor from the hospital - commenting on the actor's progress - said that he had showed a little improvement, coming off ventilator support, but still in coma.
Neeraj's close friends in the film fraternity, such as Paresh Rawal and Aamir Khan, have been inquiring about his health and also visited him in the hospital, ToI added.