'Pad Man' movie review: Watch with your family, it's not awkward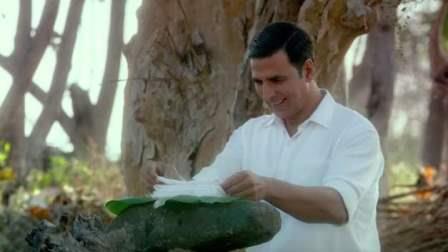 Inspired by the real-life story of Arunachalam Muruganantham, Pad Man deals with the socially relevant issue of female hygiene during menstruation. It is a sensitive topic as it is not discussed in many living rooms in India.
But Akshay Kumar, who portrays the role of Lakshmi, puts you at ease with the subject from the beginning. There is a simplicity in the storytelling of Pad Man when he introduces us to the subject, approaches the problem and eventually finds a solution. Kudos to R. Balki for making the film enjoyable for us.
Radhika Apte plays his simple wife who is embarrassed by her husband's experiments to make sanitary pads affordable for her and women at large. Ashamed of his trials and failures, she leaves him and so does his family.
Lakshmi is now consumed with the thought of finding a solution and eventually makes four machines that can manufacture pads at Rs2. After his invention, Sonam Kapoor (Pari) enters in the second half and helps him take his innovation to the next level by bringing him the right opportunities, including the international platform at the United Nations.
His speech at the UN stage in broken English is one of our favourite scenes and it is easy to fall in love with this passionate man's simplicity. The only reservation we have with Sonam-Akshay Kumar's relationship is the forced romantic angle. She could have been a well-wisher helping him achieve the larger things but the story succumbs to typical Bollywood standard of making at least one lead actor fall for another.
Aside from that, the film is a perfect homage to the real-life genius Arunachalam and we totally recommend you to watch it over the weekend.
At no point does the movie get preachy like Akshay's last film, Toilet - Ek Prem Katha and keeps the momentum intact. Watch it for the honest performance by Akshay and Radhika Apte. Yes, you will love her again!
Pad Man
Starring: Akshay Kumar, Radhika Apte, Sonam Kapoor
Directed by R Balki
Now playing at theatres in the UAE