No visa fee for first entry for Haj, Umrah pilgrims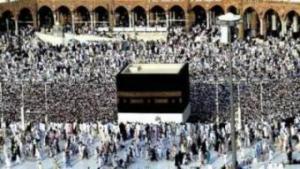 The Custodian of the Two Holy Mosques, King Salman bin Abdulaziz of Saudi Arabia will bear the cost of the first entry visa for Haj and Umrah pilgrims.
The minister of Haj and Umrah, Mohammed Bin Saleh Bentin made the statement during a coordination committee meeting with Presidency of the Affairs of the Two Holy Mosques. The meeting reviewed programmes and services for this year's Haj and Umrah season.
"Our partnership is aimed at removing all the obstacles that may face the Haj and Umrah pilgrims and facilitate their arrival to the Two Holy Mosques in Makkah and Madinah," he said according to the Saudi Gazette.
"The ministry set Shawwal 20 (July 4) as an initial date for the Haj and Umrah local companies to receive their tents in Mina and said these companies will receive their seasonal licenses on Ramadan 12 (May 27)," the newspaper reported added.