NK nuclear test real threat to global security:UAE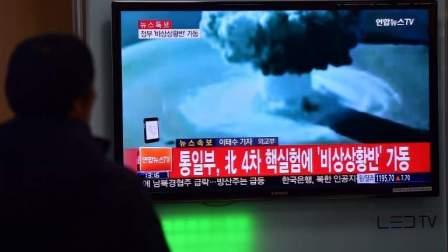 The United Arab Emirates has condemned North Korea's sixth nuclear test, deeming it a clear violation of the will and decisions of the international community.
The UAE confirmed that these recurrent nuclear tests pose not only a challenge to UN Security Council resolutions and the Non-Proliferation of Nuclear Weapons agreements, but so pose a real threat to global security and stability.
A statement released by the Ministry of Foreign Affairs and International Cooperation reiterated the need to abide by international resolutions and treaties on the non-proliferation of weapons of mass destruction, calling on the UN Security Council to work to address those violations which undermine peace and stability on the Korean Peninsula and Northeast Asia.
In its statement, the ministry called on North Korea to abide by Security Council resolutions and called on all concerned parties to pursue dialogue and diplomacy in an effort to reduce tensions and maintain international peace and security.