Neymar to be presented by PSG 'this week'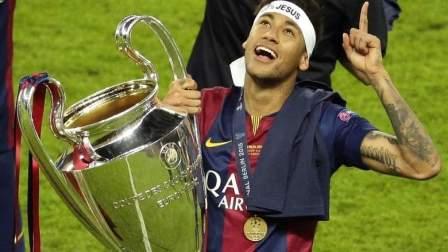 Neymar's world record 222 million euro ($260 million) transfer from Barcelona to Paris Saint-Germain could be completed by the end of the week, the player's advisor Wagner Ribeiro said on Wednesday.
Ribeiro told reporters at Barcelona's El Prat airport that PSG would pay Neymar's buyout clause "in the coming hours" and that the 25-year-old could be presented in Paris "this weekend."
Neymar was joined by his father, Ribeiro and the rest of his entourage as they prepared to fly out of the Catalan capital to an as yet unconfirmed destination.
Earlier on Wednesday, Barca publicly confirmed for the first time after weeks of speculation that Neymar wants to leave the Spanish giants.
However, they insisted that his buyout clause be met rather than enter into negotiations with PSG.
"Neymar Jr, accompanied by his father and representative, communicated to FC Barcelona this morning his decision to leave the club," Barca said in a statement.
"The club have informed them that the buyout clause in his contract that from July 1 is 222 million euros must be paid in full."
Such a fee would smash the current record £89.3 million ($111 million, 105.2 million euros) Manchester United paid for Paul Pogba last year.
Barca's five-time World Player of the Year Lionel Messi has given up hope of holding onto Neymar, though, as he thanked his teammate for their four years together in which they won two La Liga titles, a Champions League and three Spanish Cups.
"It was a huge pleasure having shared all those years with you, my friend @neymarjr," Messi wrote on Instagram.