New Saudi budget carrier Flyadeal to start flying next month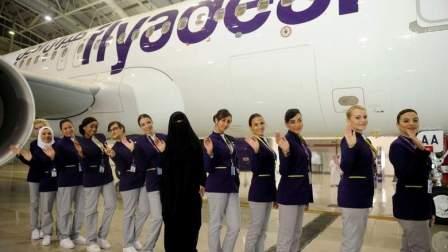 Saudi Arabia's new budget carrier Flyadeal said Thursday it will start flying next month, as the kingdom seeks to expand air services to boost tourism in a radical overhaul of its oil-dependent economy.
Flyadeal, a subsidiary of the state-owned Saudi Arabian Airlines corporation, will operate a fleet of eight Airbus A320ceo aircraft and initially fly domestic routes before expanding in the Middle East.
"The launch is essential to contributing to the continued growth in air travel in Saudi Arabia and beyond," said Flyadeal chairman Saleh bin Nasser Al-Jasser after taking delivery of the first aircraft in the German city of Hamburg.
"Saudi Arabia has launched its Vision 2030; a strategic platform for the future development of the Kingdom where transportation and tourism are key pillars," he said in a statement.
The airline said it will commence operations on the Saudi National Day on September 23, with the entire fleet expected to be delivered by mid-2018.
Saudi Arabia's ambitious "Vision 2030" plan, unveiled last year, aims to broaden its investment base and diversify the once oil-dependent economy following a sharp fall in crude prices.
The kingdom recently announced the launch of a massive tourism project that will turn 50 islands and a string of sites on the Red Sea coast into luxury resorts.
"Saudi Arabia and the region at large, has a very young and digitally savvy population, who has an increasing thirst for low fare travel domestically and across the region," Flyadeal CEO Con Korfiatis was quoted as saying in the statement.
"Flyadeal plans to serve and grow this significant segment of air travel.