New Eibor system lifts rates in UAE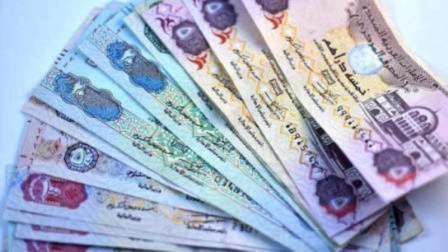 The UAE interbank offered rates (Eibor) rose on Sunday following the introduction of a new way of calculating them by the Central Bank.
The new Eibor calculating method has been implemented in an attempt to make the system more transparent and reflect market conditions more accurately.
Eibor, a reference rate calculated daily for maturities ranging from overnight to 1 year, is published by the Central Bank, based on the averaged interest rates at which UAE banks offer to lend unsecured funds to other banks in the dirham wholesale money market.
On Sunday, the 1-month Eibor edged up to 1.93500 per cent from 1.92667 per cent on Thursday, while the 1-year rate jumped to 3.03998 per cent from 2.93767 per cent. Only the overnight rate fell, to 1.36775 per cent from 1.50500 per cent.
Banking sources explained that under the new system, the 8 banks in the rate-setting panel - down from 10 banks in the old system - will have to provide written justifications for each of their submissions.
Under the old method, banks did not need to provide such justifications. The new system is designed to make quotes more transparent and ensure that banks use the same criteria for their quotes, sources explained.
Sources said the new system encourages banks to consider a wider range of trades and counterparties when submitting quotes, rather than just basing their quotes on trades with long-term bank clients to which they may lend relatively cheaply.
Bankers said the new system, therefore, could push up interbank offered rates, though the impact is likely to be small because some banks had already expanded their reference points for quotes in the weeks before the system came into effect.
As per the new system, the highest and lowest quotes submitted by banks in the new panel will be discarded before Eibor rates are calculated by averaging the submissions.
The central bank said from April 15, 2018, it would not be acting as the calculating agent of Eibor and this role has been assigned to Thomson Reuters Ltd.
"We will continue to publish the past historical data from October, 2009, as well as the daily Eibor fixings published from the date of application of these regulations. Bank-wise details for each daily fixing will be provided on this website, consolidated month wise for each quarter," the central bank statement posted on its website said.