NBP installs 'World's Highest ATM' in Pakistan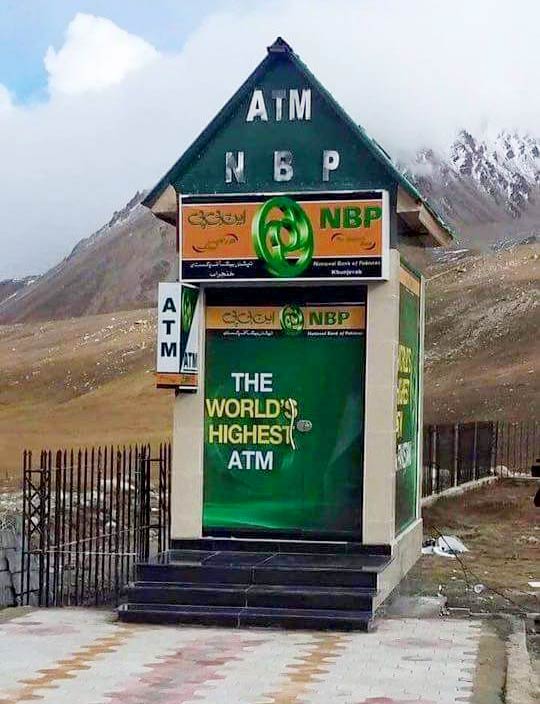 LAHORE – The National Bank of Pakistan has installed a cash machine at Khunjerab Pass at a height of 15,397ft, making it the world's highest ATM.
Khunjerab Pass or Khunjerav (elevation 4,693 metres) is situated in the Karakoram Mountains in a strategic position on the northern border of Pakistan's Gilgit–Baltistan Hunza – Nagar District on the southwest border of the Xinjiang region of China.
National Bank of Pakistan has built an extensive branch network of 1400+ branches in Pakistan and operates in major business centre abroad. The domestic branch network has been automated and is online. The Bank has representative offices in Beijing, Tashkent, Chicago and Toronto.
The ATM, however, will function only during daytime and would receive power supply from a generator. Care has been taken to make sure it functions even in subzero temperatures.
In 2007, a centuries-old mountain pass in India on the Silk Route – Nathu-La – had added the world's highest ATM counter at 14, 300 ft in Kupup.
The Union Bank of India launched the Nathu-La facility, beating a private bank, which had its counter in Thegu in the same area but at 13, 200 ft. Meant primarily for army personnel along the Sino-India border, the ATM also serves tourists.