Microsoft to open UAE data centres by early next year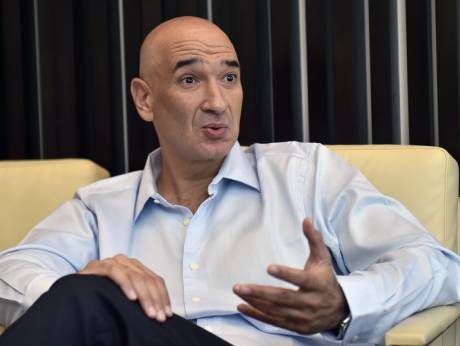 Dubai: Microsoft is set to open its first data centres in the Middle East in Dubai and Abu Dhabi by early next year, the company's regional head told Gulf News.
Sayed Hashish, regional general manager for Microsoft Gulf, revealed that four new data centres will be opened across the world: Switzerland, France, Germany and the UAE.
"The data centres that are being created will be resourced, managed and run by Microsoft and offer full intelligent cloud with Azure, Microsoft 365 and Dynamics 365," he said.
Big tech companies have shown interest in the region, especially in the UAE, to open its data centres. Amazon Web Services has a data centre in Bahrain and an office in Dubai while Alibaba Cloud, the cloud computing arm of Chinese e-commerce giant Alibaba Group, is set to open its second data centre in Dubai this year and Oracle is going to open the Abu Dhabi data centre by August.
Over the last three years, Hashish said that Microsoft has more than doubled the number of regions where Azure, the cloud-computing platform of Microsoft, is available.
With the new facilities, Microsoft has 50 Azure data centres across the world and Hashish said that it is the highest among all the cloud providers.
"We have been in the Middle East for more than 20 years and are committed to the region. The decision to have the data centres now comes from the opportunities arising from the digital transformation in the region and address some of our customers such as health care, government and public sectors' need to have local data residency," he said.
He did not mention whether Microsoft will have dedicated data centres or leased data centres. According to market experts, it looks like Microsoft is leasing the data centres space from Etisalat.
Peter Sondergaard, executive vice-president and global head of research at Gartner, said at the recent Gartner Symposium/IT Expo that cloud spending in the MENA (Middle East and North Africa) is among the lowest in the world when measured as a percentage of total IT spending.
Data centre spending in the region is expected to grow by mere 0.6 per cent to $4.63 billion this year compared to $4.6 billion.
"Lack of local hyper-scale and large-scale data centers limit cloud adoption among businesses in the region," he said.
Across the region, Hashish said that Microsoft is supporting 4,000 start-ups and with the local data centre, more are expected to come onboard.
"We will be offering the full cloud spectrum – private, public and hybrid – to our customers in the region. Azure has grown 98 per cent in the last quarter globally and our commercial cloud revenue grew 56 per cent year-over-year to $5.3 billion," he said.
"The integration of the data centres with Microsoft's global cloud infrastructure will connect regional businesses with global opportunities, help accelerate new investments and job opportunities and improve access to cloud services for people and organisations across the Middle East," he said.
Some of Microsoft's cloud clients are Emirates Group, Emaar Properties, Etihad Airways, Majid Al Futtaim, Jumeirah Hotels and Resorts, Landmark Group, Daman Insurance, RAK Ceramics, Imdaad, Gulf Air, Ooredoo, Viva, Kuwait Finance House and Dubai World Trade Centre.
Hashish said the opportunities for cloud computing in the region is very strong but the adoption by small- and medium-sized enterprises has been historically low.
"SMEs don't have big IT departments and their focus shouldn't be on it. Cloud computing offers a better solution for SMEs to scale up their business," he said.