Meet the first women firefighters in UAE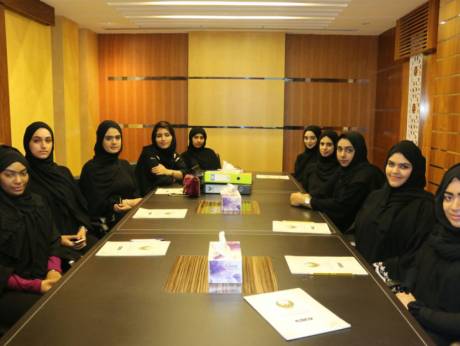 Sharjah: It takes a great deal of self-confidence and determination to break social taboos regarding women's roles in the community.
For 15 brave UAE national women who have joined the country's first Women's Firefighting Unit at Sharjah Civil Defence, the opportunity was too good to pass by.
Sharjah Civil Defence has welcomed their very first 15 female firefighters in 41 years who will take on roles usually reserved for men. The group is believed to be a first in the UAE and the Middle East.
The new members told Gulf News that their passion to help others encouraged them to join the Civil Defence and they are hoping to inspire other young girls and women to break the stereotypes.
The department says they are excited to have them on the team. The women firefighters will go through a six-month training course, comprising three months of military training and three months of training on job-related issues, before entering service.
The firefighters thanked Lt-General Shaikh Saif Bin Zayed Al Nahyan, Deputy Prime Minister and Minister of Interior, for giving them the opportunity.
Colonel Sami Khamis Al Naqbi, director-general of Sharjah Civil Defence, told Gulf News that the department is providing them with all vital information and skills needed to perform their jobs.
The staff will support them till they are ready to perform their jobs. The women were recruited according to certain conditions set by the Ministry of Interior. "These requirements were strictly adhered to when selecting the members for the women's firefighting unit, although all are required to be of good health and physically fit," he said.
Around 200 females across the country applied for the job but we selected only 15 during the first stage and their ages ranged from 18 to 23. They are from Sharjah, Ajman, Umm Al Quwain and Ras Al Khaimah. They will work in shifts,