Kobe Steel, Nissan scandals tarnish image of Japan Inc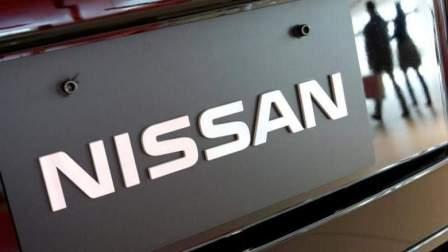 Embarrassing scandals at Kobe Steel and Nissan have tarnished the reputation of Japan Inc for quality, as once-mighty industrial world-beaters battle fierce global competition and shrinking profit margins.
Once again, the image of a corporate boss bowing deeply in apology before the cameras has been splashed across Japan's newspapers and sparked a fresh bout of national soul-searching.
Kobe Steel's chief admitted his firm had falsified quality data in products shipped to about 500 clients, including carmaker Toyota, aircraft manufacturers and defence contractors.
The news that the affected parts were also used in Japan's "Shinkansen" bullet trains deepened the humiliation for the "Made in Japan" brand that was once a byword for quality.
The revelation wiped $1.8 billion off its share price over the past week - a drop of more than 40 percent - as the scandal deepened and widened to other products such as steel wires, a key company product.
The Kobe Steel news came just days after Nissan recalled more than one million vehicles in Japan after admitting that staff without proper authorisation conducted final vehicle inspections before shipping them to dealers.
"Once the Japanese way of manufacturing won the praise of the world. But now jobs are being outsourced and factories are sent overseas. Things have changed," said Koji Morioka, professor emeritus at Kansai University.
Intensifying global competition and an unending drive to cut costs have resulted in a situation in developed countries like Japan where workers keep quiet to protect themselves even if they see wrongdoing, added the expert.
"As globalisation continues, companies are expanding local production, and emerging economies are becoming ever more competitive," Morioka said.
The admissions came as the global industry landscape goes through sweeping transformations, experts said.
Costly workers in mature economies like Japan are directly pitted against cheap factory staff in emerging markets in a competition for jobs.
Experienced workers with stable contracts are being replaced by temporary novices, while management demands higher productivity from all employees.
Meanwhile, industry newcomers are taking market share away from traditional corporate giants.
In the steelmaking sector, for example, Indian and Chinese giants have steadily expanded, pressuring their Japanese rivals.
And the Japanese auto manufacturing behemoths have expanded overseas production, rather than exporting vehicles from Japan.
The Kobe Steel and Nissan scandals are the latest in a string of negative headlines for Japanese industry that used to be the envy of the world.
Airbag maker Takata went bankrupt this year after spending years dealing with defective products that were linked to 16 deaths and scores of injuries worldwide.
Mitsubishi Motors last year admitted that it had been falsifying mileage tests for years.
Sadayuki Sakakibara, chairman of the powerful Keidanren business lobby, said that "global confidence and trust in Japanese manufacturing were based on unrivalled quality that overwhelmed other countries."
"These acts were so serious that it could have an impact" on trust in Japanese manufacturing.
Corporate scandals are of course not limited to Japan. The 2015 "dieselgate" affair, where Volkswagen admitted to equipping its diesel cars with devices to evade emissions tests, caused great embarrassment for German industry, also a watchword for quality.
General Motors in 2014 also started recalling millions of vehicles over ignition defects that were linked with 124 deaths, after hiding the problem for more than a decade.
But analysts said that ironically, super-stringent quality controls in Japan could be part of the problem.
Eyebrows were raised in the Nissan scandal when it emerged that checks by more qualified officials were required for the domestic market but not for vehicles destined for exports.
Nobuo Gohara, a corporate compliance lawyer who has helped restore a number of firms after serious scandals, said many such affairs stem from excessive safety or quality standards.
Misconduct begins when employees consider that meeting these standards is a mere formality rather then a requirement and start hiding it from internal audits, he said.
Such a culture can spread like "mould" through an organisation, Gohara told AFP.
"If you leave these situations untreated, the organisation as a whole becomes numb to regulations," he said.
Younger employees in Japan tend to be more sensitive to compliance requirements, Gohara said, adding that repeated surveys of workers by outside experts can encourage whistle-blowing.
But whistle-blowing does not function properly when the misconduct is routinely and systematically conducted by many people, including potential whistle-blowers themselves, he added.
In addition, there is no formal protection for whistle-blowers in Japan and a culture of respect for hierarchy prevents many workers from speaking out, observers say.
"I suspect many small acts of misconduct happen in many places," Gohara said.