Is it time Priyanka and Deepika returned to BW?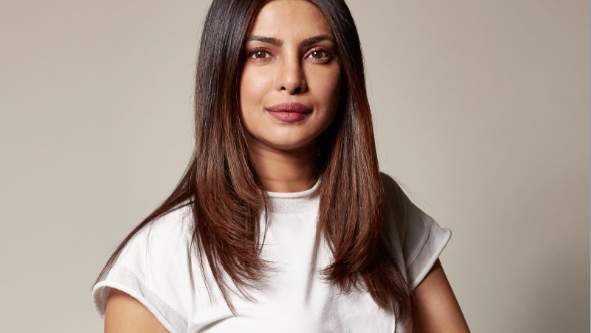 Now that Baywatch has tanked at the box office, the big question is - has Priyanka Chopra played her career cards right? Or has the former Miss World unwittingly traded her home turf for a dicey foothold in Hollywood?
Despite the Baywatch debacle, PeeCee - as she has been nicknamed by her friends - is smiling wide and pretty. Considered extremely high profile at mega events ranging from the Oscars to primetime television shows, she has also made her way to the list of most beautiful women in the world, as polled by widely circulated international glossies. Be it her tweets or her casual outfits (recently, she wore a knee-length skirt for a meeting with the Indian Prime Minister Narendra Modi in Berlin), her actions have set off a flurry of trolls to whom she has responded with nonchalance.
Her round-the-clock PR machinery ensures that the 34-year-old star is always in the news. In the meantime, she continues to shoot for the ongoing seasons of the American TV series Quantico that catapulted her into international stardom two years ago. Come next September, she will feature as one of the guest jurors in the fashion reality show Project Runway. She has also given a nod to the role of a single mother in A Kid Like Jake, that will also star Homeland actress Claire Danes and Big Bang Theory's Jim Parsons.
Undoubtedly, PeeCee has her plate full. Mercifully, she escaped the wrath of critics worldwide who demolished Baywatch as a sub-standard entertainer, but had a generous word to say about the Bollywood actress. The consensus was that she was 'underutilised' as a ruthless vamp. In other words, she wasn't assigned a role that was worth her calibre.
Earlier, the response to Deepika Padukone making her Hollywood splash as one of the many gun-toting women opposite Vin Diesel in xXx: Return of Xander Cage wasn't as considerate, though. The action-cum-chauvinistic humour laced flick, like Baywatch, belonged to the B-grade category. Ms Padukone didn't seem to be in her element, and her dialogue delivery was unusually screechy, a first for the actress who usually modulates her voice with emotive acuity. To give her the benefit of doubt, no emotional quality was needed as such while mouthing lines from a mechanical screenplay.
Deepika is currently busy with Sanjay Leela Bhansali's historical pageant Padmavati. During her brief visits to Mumbai, Priyanka has stated that she's been nixing several scripts offered to her at home and abroad, but yes, she will be more than happy to work with Sanjay Leela Bhansali in his proposed biopic of poet-lyricist Sahir Ludhianvi and his muse writer Amrita Pritam. Plus, she is also negotiating for a role in a biopic based on the late astronaut Kalpana Chawla. Moreover, in tandem with her mother, Priyanka has initiated a film production company with the National Award-winning Marathi comedy Ventilator.
With Deepika and Priyanka having set their sights on Hollywood, other Bollywood actresses are vying for the top spot, especially Alia Bhatt who has been churning one hit after the other, like Kapoor And Sons and Badrinath Ki Dulhania, under the mentorship of star-maker Karan Johar.
Can Priyanka and Deepika be called India's first 'crossover' leading ladies to international cinema? Not really. Freida Pinto, who became a global sensation after the Oscar-winning Slumdog Millionaire has, in fact, avoided the lure of Bollywood. Often seen on the covers of top Hollywood glossies, Freida has featured in A-grade films, the most prominent ones being Woody Allen's You Will Meet a Tall Dark Stranger, Rupert Wyatt's Rise of the Planet of the Apes, Michael Winterbottom's Trishna and Terrence Malick's Knight of Cups. Regrettably, right now there seems to be a lull in Freida's filmography.
On the other hand, Tabu, a powerhouse of talent, made an impact with Mira Nair's The Namesake and Ang Lee's Life of Pi. And who can forget the late Persis Khambatta, the statuesque model and winner of Miss India 1965 beauty pageant?
She kickstarted her Hollywood career way back in the '70s with supporting roles in Conduct Unbecoming and The Wilby Conspiracy. Subsequently, she shaved her head to become the poster girl of Star Trek, and even starred alongside Sylvester Stallone in Nighthawks. She was India's pioneering crossover actress, but has rarely been acknowledged as one. Eventually, when offers stopped pouring in from Hollywood, she returned to Mumbai and passed away prematurely in 1998 at the age of 49.
Evidently, crossing over to find an international exposure is fraught with peril. A certain balance has to be maintained in order to keep up one's market equity at home. If you ask me, I'd rather watch Priyanka Chopra doing her vamping act in Abbas-Mustan's Aitraaz (2004) and Deepika Padukone displaying her acting chops in Sanjay Leela Bhansali's Goliyon Ki Raasleela Ram-Leela (2013) and Shoojit Sircar's Piku (2015). aHollywood is fine for an occasional acting spot or two. All career strategies considered for both Priyanka and Deepika, I'd say there's no place like home.