Honda recalls 2.1M vehicles worldwide over fire risk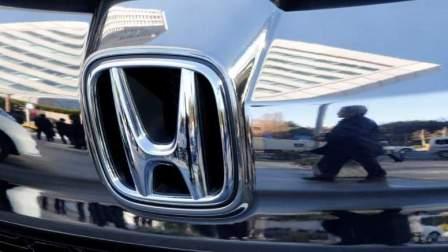 Honda Motor Co said on Friday it would recall about 2.1 million vehicles worldwide to replace battery sensors due to the risk of fire.
Chris Martin, a spokesman for the Japanese automaker said the recall would include 1.15 million Honda Accord vehicles from the 2013-2016 model years in the United States, and nearly 1 million elsewhere, to replace a 12-volt battery sensor.
The company said it had received four reports of engine compartment fires in the United States and at least one in Canada, in areas that use significant amounts of road salt during the winter. There have been no reported injuries.
The automaker has received 3,972 US warranty claims relating to the issue.
The battery sensors may not be sufficiently sealed against moisture intrusion, Honda said. Over time, moisture may introduce road salt or other material into the battery sensor, leading to rust and eventual electrical shorting of the sensor.
Due to the large size of the recall, Honda said dealers would initially adopt a temporary fix by applying an adhesive to prevent moisture intrusion, and then later replace the sensor.
The company first received a claim of an engine compartment fire from Canada in 2015 and began investigating the issue. In early 2016, it received a claim of a similar fire in China.
Honda introduced a redesigned battery sensor in June 2016. After an investigation of the China incident, the automaker said it initially believed the "future occurrence rate was estimated to be low," but continued to probe the matter after receiving additional reports of fires.