Hollywood movies to watch out for in 2018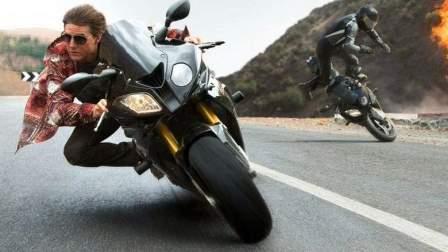 Hollywood studios are promising 2018 will deliver a box office bonanza with movies from directors Steven Spielberg, Ron Howard, the Russo brothers, Brad Bird, Christopher McQuarrie, Etan Cohen and Gary Ross.
1. Jurassic World
Fallen Kingdom. Directed by J.A. Bayona, starring Chris Pratt, Bryce Dallas Howard, B.D. Wong, Jeff Goldblum, James Cromwell, Ted Levine. The second chapter in a planned Jurassic World trilogy features Blue, the last surviving raptor from Jurassic World, and a return of T Rex. Released by Universal Pictures from June 22, 2018.
2. Hotel Transylvania 3
Summer Vacation. Directed by Genndy Tartakovsky, starring Adam Sandler, Andy Samberg, Selena Gomez. 3D computer-animated fantasy-comedy film sees Dracula and friends on a luxury Monster Cruise Ship captained by a direct descendant of Abraham Van Helsing, the notorious monster slayer. Released by Sony Pictures from July 13, 2018.
3. Ocean's Eight
Directed by Gary Ross, starring Sandra Bullock, Cate Blanchett, Helena Bonham Carter, Anne Hathaway, Rihanna, Matt Damon. Debbie Ocean (Bullock) gathers a female crew to attempt an impossible heist at New York City's yearly Met Gala. Released by Warner Bros. from June 8, 2018.
4. M:I 6 - Mission Impossible
Directed by Christopher McQuarrie, starring Tom Cruise, Rebecca Ferguson, Simon Pegg, Ving Rhames, Alec Baldwin. The sixth instalment of the franchise will be the first released in 3D. Released by Paramount Pictures from July 27, 2018
5. Ready Player One
Directed by Steven Spielberg, starring Olivia Cooke, Hannah John-Kamen, Ben Mendelsohn, T.J. Miller, Simon Pegg, Tye Sheridan, Mark Rylance. When the creator of a virtual reality world called the OASIS dies, he releases a video in which he challenges all OASIS users to find his Easter Egg, which will give the finder his fortune. Released by Warner Bros. from March 30, 2018.
6. Bumblebee
Directed by Travis Knight, starring Hailee Steinfeld, John Cena, Jorge Lendeborg Jr., Rachel Crow, Pamela Adlon. The sixth instalment in the Transformers film series is set 20 years before the events of the first film. Bumblebee finds refuge in a junkyard in a Californian beach town. Teenager Charlie (Steinfeld) discovers that battle-scarred Bumblebee is no ordinary Volkswagen Beetle. Released by Paramount Pictures from December 21, 2018.
7. Robin Hood
Directed by Otto Bathurst, starring Taron Egerton, Jamie Dornan, Eve Hewson, Ben Mendelsohn, Jamie Foxx, Tim Minchin. A gritty take on the classic Robin Hood story finds Robin Hood returning from the Crusades to discover a homeland rife with corruption and evil. Released by Lionsgate from September 21, 2018.
8. Holmes and Watson
Directed by Etan Cohen, starring Will Ferrell, John C. Reilly, Ralph Fiennes, Hugh Laurie. A humorous take on Arthur Conan Doyle's classic sleuthing duo. Released by Columbia Pictures from November 9, 2018.
9. The Predator.
Directed by Shane Black, starring Boyd Holbrook, Olivia Munn, Trevante Rhodes, Thomas Jane. Sequel to the 1987 sci-fi film Predator sees hardened Afghanistan-Iraq veterans taking on the alien creatures. Released by Twentieth Century Fox from August 3, 2018.
10. Avengers
Infinity War. Directed by Anthony Russo and Joe Russo, starring Benedict Cumberbatch, Mark Ruffalo, Robert Downey Jr. Downey returns to his role as Iron Man/Tony Stark while Cumberbatch appears as Dr Stephen Strange and Ruffalo makes a comeback as the Incredible Hulk/Bruce Banner. Released by Walt Disney Studios Motion Pictures from May 4, 2018.
11. Tomb Raider
Directed by Roar Uthaug, starring Alicia Vikander, Walton Goggins, Hannah John-Kamen. Lara Croft, the fiercely independent daughter of a missing adventurer, must push herself beyond her limits when she finds herself on the island where her father disappeared. Released by Warner Bros. from March 16, 2018.
12. Incredibles 2
Directed by Brad Bird, starring Craig T. Nelson, Holly Hunter, Sarah Vowell, Samuel L. Jackson. Pixar Animation Studios' sequel follows the adventures of the Parrs, a family of Supers, with Helen (Elastigirl) out saving the world. Released by Walt Disney Studios Motion Pictures from June 15, 2018.
13. Alita: Battle Angel
Directed by Robert Rodriguez, starring Rosa Salazar, Christoph Waltz, Ed Skrein. Produced and written by James Cameron, with Laeta Kalogridis, and based on Yukito Kishiro's manga comic, Alita (Salazar) is a female cyborg 500 years in the future.Released by Twentieth Century Fox from July 20, 2018.
14. Solo
A Star Wars Story. Directed by Ron Howard, starring Alden Ehrenreich, Woody Harrelson, Emilia Clarke, Donald Glover, Joonas Suotamo. The backstory of Han Solo (Ehrenreich) and Chewbacca (Suotamo) and their early adventures before joining the Rebellion. Released by Walt Disney Pictures from May 25, 2018.
15. The Meg
Directed by Jon Turteltaub, starring Jason Statham, Jessica McNamee, Rainn Wilson, Cliff Curtis. Deep sea diver Jonas Taylor (Statham), is recruited for a mission to rescue scientists under attack from a 22-metre shark, Carcharodon megalodon, or Meg, previously thought to be extinct. Released by Warner Bros. from August 10, 2018