Holiday deals under Dh2,000 for the November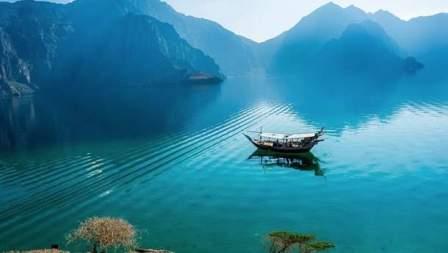 If you are planning a short winter break, the end of November is the best time.
UAE will observe Martyr's Day on Thursday, November 30, while National Day will be observed on Saturday, December 2, according to the Islamic Affairs and Charitable Activities Department of the Government of Dubai.
Traditionally, the UAE government has given a one-day holiday for Martyr's Day, and a two-day break for National Day. Should the trend continue, residents will enjoy a four-day holiday in the country -- Thursday (Martyr's Day), Friday (weekend), and Saturday and Sunday (two-day holiday for National Day).
A quick look at the world map will reveal that the UAE has an interesting geographical location. It provides easy access to many countries. That is why the country is not only a well-known tourist destination but also a travel hub.
We browsed the internet to find the best Eid holiday packages you can still avail.
1. Sri Lanka
Sri Lanka is one destination which combines it all - the beaches, the caves, the forts, wildlife and the heritage. Climb the Sigiriya Rock Fortress to get a beautiful view of the city and proceed to the Golden temple of Dambulla. Visit the botanical garden, Gregory lake, golf course in the beautiful city of Kandy. If you are a beach bum, Sri Lanka is home to many. Head to Bentota, Nilaveli, Negombo or Trincomalee.
Check out this voucher for 2 nights and 3 days with flights and accommodation from Dh1,679.
2. Armenia
If you like history and would want to delve into ancient monasteries, you can take a short four- day trip to Armenia. Take a guided tour of the History Museum of Armenia to check collections illustrating the centuries-old history of the Armenian nation.
We found a deal to fly to Armenia on a budget of Dh1,879 per head, including hotel and flight and other activities. Check the deal.
3. Musandam
Explore the mountain safari to Jebal Harim and enjoy the spectacular drive through the mountains and valleys as you reach 1784m above sea level. On day two, embark on a full day Dhow cruise to Khor Sham and don't miss the dolphins on the way.
Get this at a tempting offer, starting at Dh579.
4. Salalah, Oman
If you think the Middle East abound with deserts and deserts, then you haven't been to Salalah. This Omani city near the Arabian Sea becomes forested and turns into a green landscape during the Khareef or annual monsoon.
Check out this irresistible deal at Dh1,599 including flight and hotel.
5. Maldives
A nation of more than 1,000 islands, the Maldives is a tropical destination that has long been known as a retreat for the rich and famous due to its numerous luxurious resorts.
For just Dh1,499 go on a 3 nights stay to Lonuveli Hotel with return flights from by flyDubai.
6. Georgia
From its green valleys spread with vineyards to its old churches & watchtowers perched in fantastic mountain scenery, Georgia is one of the most beautiful countries on earth.
Dig into the history of the place by visiting Tbilisi, the capital city. While there, bite into the popular dish Khachapuri (bread with cheese filling), Chakhokhbili (stewed chicken with fresh herbs).
Plan your trip for as little as Dh1,299 on this website.
7. Azerbaijan
Bordering Russia and Georgia, Azerbaijan is known for having 9 of the 11 climates around the world. Baku, the central city, is a Unesco World Heritage site. Visiting the mud volcanoes figures amongst the fascinating things to do in Azerbaijan as it figures first in the world with over 350 located in the region. Thousands of tourists visit every year to watch the eruption accompanied by explosions and loud noise.
You can grab this offer, including flight and hotel for Dh999.
8. Grab these airline deals
In case you haven't made any plans and are looking for last minute deals, Air Arabia is offering holidays packages to multiple destinations like Nepal, Lebanon, Georgia, Sri Lanka, Turkey and Armenia.
At as low as Dh1,180, you can take a 3 nights, 2 nights package to Nepal. A similar length holiday to Lebanon could cost you Dh855. Visit the beautiful and vibrant country of Turkey for Dh850.