Have a interest in learning Urdu:Jacqueline Fernandez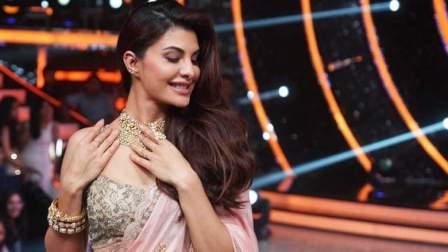 She has Sri Lankan roots, grew up in Bahrain and is now loving her life in Bollywood. Starlet Jacqueline Fernandez says she has embraced everything that Mumbai has to offer and now she has a keen interest to learn the 'beautiful' Urdu language.
"I have a genuine interest to learn Urdu, a language that sounds so beautiful. At times, I read something and if I find any word that sounds interesting, I note it down, learn it and try to incorporate it in my conversation.
"In fact, once I learn the language, I want to read books in that language. It's a gradual process, but I want to learn everything slowly," Jacqueline told IANS.
It may be recalled that when Jacqueline was working on Salman Khan-starrer Kick, there was news that the superstar had brought on board a coach to give Urdu lessons to the actor.
But besides that, what Jacqueline enjoys is engaging in outdoor activities.
"Whenever I get time, I go for horse riding, I love that. I also play the piano, love cooking and reading books. I am not a video game person," said Jacqueline, who was exposed to Hollywood films during her growing up days in Bahrain.
The diva new release is A Gentleman, a movie which has let her explore her action avatar even though she has been part of high-on-action films like Kick, Brothers and Dishoom. She's now tempted to do more.
"When directors Raj and DK came to me saying there is a scene in the film where Kavya (the character) has to pick up the gun and shoot people, I was like 'Wow! Finally I got a chance to do action'. I think action comes to me very naturally and I wish to do more action in future," she said.
Asked about her priority while choosing films, she asserted, "Well, there is a bunch of things that I take into account. Whom I am collaborating with, how my character will be represented and if that interest me. In this film, my character Kavya is very adventurous by nature, like me. And I like that."
Jacqueline started her Hindi film career with Aladin, and then featured in films like Housefull, Murder 2 and Race 2, sharing screen space with actors like Salman, John Abraham and Varun Dhawan.
In her upcoming venture she will next be seen with Sidharth Malhotra in A Gentleman.