Get free taxi rides from Dubai airport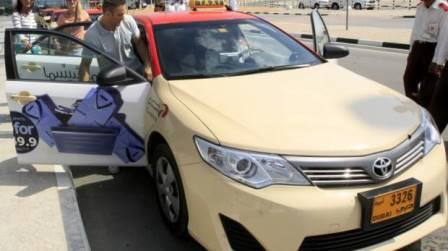 Dubai: Free taxi rides for 100 lucky tourists at Dubai International Airport will be among a series of initiatives being organised by Roads and Transport Authority (RTA), to mark the International Day of Happiness.
To be celebrated on March 20, the Happiness Day will also see free tours aboard the Happiness Bus in addition to gifts to public transport commuters, employees, inspectors, bus drivers and customers at RTA's Happiness Centres.
The initiatives will also include series of internal and external events and competitions.
Announcing the initiatives, Mattar Al Tayer, Director-General and Chairman of the Board of Executive Directors of RTA stressed the keenness of the UAE leadership to bring happiness, stability, and decent living to citizens and residents of the state.
He said that leaders are also concerned with embedding positivity as a core value in the UAE community and turning government entities into happiness hubs through policies, programs, services and work environment.
"The RTA has set people's happiness as part of its strategic goals in line with Dubai Strategic Plan 2021, and in so doing, it has become the first government entity in Dubai to launch the Happiness Strategy.
"RTA has endorsed the People Happiness Charter to demonstrate its commitment towards bringing happiness to people.
"The provision of integrated public transport systems, roads, smooth traffic flow and the migration to the Smart Government in delivering services to customers are a true manifestation of happiness episodes, and lending direct support to this concept," said Al Tayer.
Among the external initiatives will be events at Hatta Dam like free rowing in the lake, free rides on the Happiness Bus to major tourist attractions in Dubai, which include Global village, La Mer, and Dubai Parks and Resort.
"A limited edition of nol cards in cooperation with Smart Dubai office will be issued and freebies will be distributed at metro, tram and bus stations as well as taxi ranks at the Dubai International Airport. Several buses and taxis will be wrapped by the logo of the Happiness Week as well," said Yousuf Al Rida, CEO of Corporate Administrative Support Services Sector.s