Flying Emirates? Get your luggage picked up from home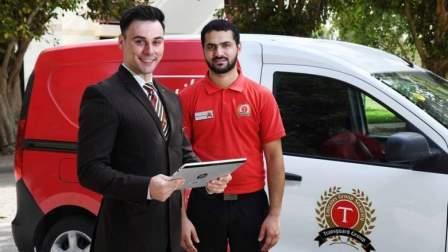 Emirates has announced the introduction of a home check-in service, a new service which allows customers to check in for their flights from anywhere in Dubai. The service is available for customers across all classes travelling on Emirates flights.
The new service enables Emirates passengers to complete the security check and check-in from the comfort of their home, hotel or office and have their luggage transported to the airport prior to their flight.
The system involves the booking of a check-in agent, who will arrive at he location to weigh and tag bags, check-in customers and issue boarding passes.
Customers then make their own way to the airport and head directly to immigration, Emirates said
The service is available for Dh350 per trip for up to 7 pieces of luggage. Dh35 will be charged for each additional piece of luggage.
The customers can book the service on their website up to 12 hours before flight departure time.
The carrier has been running trials for the service since October to ensure that the customer experience and security checks are faultless.
The service seals each bag and stores them in a separate hold in the van. The service will be operated with a new fleet of vans.
The new service offers complements other luggage handling services already available for Emirates flights in Dubai. For a seamless travel experience, customers can pay for a concierge service to handle their luggage at the airport, enjoy preferred rates for pre-paid excess baggage, and bag wraps to protect their luggage.
For passengers arriving in Dubai, there is a luggage storage facility for those who wish to leave their bags and explore the city. Emirates also offers a Home Delivery service where luggage is retrieved, cleared at customs and delivered to the customers for a hassle free travel experience.