Five countries that UAE residents can visit visa-free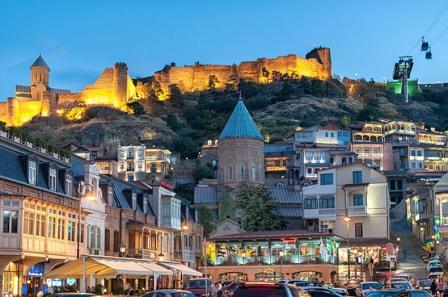 A quick look at the world map will reveal that the UAE has an interesting geographical location. It provides easy access to many countries. That is why the country is not only a well-known tourist destination but also a travel hub. In fact, the Dubai airport is one of the world's busiest.
And since many of us live in a country that is friendly for travellers, there are many countries within our reach that we can visit - sans visa. We're not talking about passport specific visa exemptions. We're talking about countries that anyone can visit without a visa as long as they are a UAE resident. Which countries are they?
Azerbaijan
Azerbaijan's capital, Baku, is the architectural mix of Paris and Dubai.albeit with plenty of Soviet genes floating half-hidden in the background. Few cities in the world are changing as quickly and nowhere else in Eurasia do East and West blend as seamlessly or as chaotically.
Georgia
From its green valleys spread with vineyards to its old churches & watchtowers perched in fantastic mountain scenery, Georgia is one of the most beautiful countries on earth.
Maldives
Unrivalled luxury, stunning white-sand beaches and an amazing underwater world make the Maldives an obvious choice for a true holiday of a lifetime.
Seychelles
Talcum-powder beaches lapped by topaz waters, lush hills, a sublime laid-back tempo; these dreams of a tropical paradise become reality in the Seychelles.
Mauritius
Mauritius is rightly famed for its sapphire-blue waters, powder-white beaches and, yes, luxury resorts that provide a front-row seat onto some of the most beautiful views in the Indian Ocean.