Filipino expats in UAE welcome OEC replacement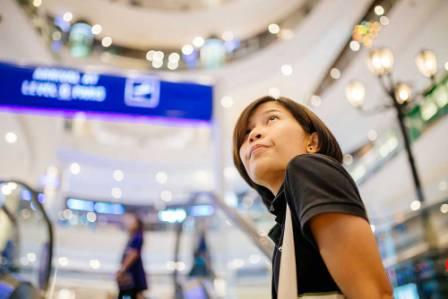 Filipino expats in the UAE welcomed the move by the Philippine government to issue a new identification card for overseas Filipino workers (OFWs) that will replace the Overseas Employment Certificate (OEC).
An OEC is a proof that an OFW is properly documented and legally employed to work abroad. It is also an essential travel document (an exit pass), which is required to be presented at international ports of exit in the Philippines before an OFW can return to the country of his/ her employment.
Philippine Labour Minister Silvestre Bello III announced on Monday in an online program with Presidential Communications Office assistant secretary Mocha Uson that the OEC will be replaced by the a new iDOLE (ID of the Department of Labor and Employment or iDOLE - which eventually can also be used in lieu of other Philippine government IDs, including Social Security System, Pag-IBIG Fund, and Philippine Health Insurance Corporation cards
"Replacing the OEC with an OFW ID is good news," former FilCom (Filipino Community) president Alan Bacason told Khaleej Times. "It will be an all-one ID, much like the Emirates ID. It is also a good way to properly monitor the OFWs not just in the UAE but around the world." (OFWs worldwide number around 10 million, according to Philippine official records).
Joey Tiberio, sales manager at Philippine Airlines, added: "This is one of the best projects and initiatives taken by the Philippine government to support OFWs like me. By streamlining the processing of documents we will save not only time but also money."
In the UAE, the initial cost of getting an OEC is Dh110; afterwards an OFW can get it for free after he/she secures a receipt of exemption. The process and fee required are taxing to Filipino expats who usually had to take a day off from work just to secure an OEC.
Bello said the new ID is free of cost. "All we need is to conduct an inventory of all the bonafide OFWs based on the list of the POEA (Philippine Overseas Employment Administration), in conjunction with the Department of Labor, then we will start processing the IDs," he said.
New ID from July 12
Bello added the new ID will be rolled out by Philippine president Rodrigo Duterte on July 12 in Malacañang. He added that the government is working on ways to allow the use of the ID as passport.
"Maybe given another six months, we are trying to adopt a system that this iDOLE can serve as their passport," he said. "For this, the department is now talking with the Department of Foreign Affairs and the Department of Justice through the Bureau of Immigration."
Dubai-based Filipino financial adviser Susan Francisco also welcomed the new ID saying it can be used to get exemption from paying Phillipine airport tax. "With a new ID, we will also have less stress as we don't need to think about any exit pass."
Karlo Abreu added that the new ID should be used to deter illegal recruitment and human trafficking while SJ Angel said the government should make it more convenient for Filipinos to get a new ID.
Meanwhile, visiting Dole undersecretary Ciriaco Lagunzad III told leaders of the Filipino community that the ID will cater to all OFW needs. "We are fine-tuning the ID and in the last stage, the OFW ID may be used as an ATM or debit card to send money back home via the proposed OFW Bank.
Labour officials from Manila arrived in Dubai on Monday to hold bilateral discussions with their counterparts at the UAE Ministry of Human Resources and Emiratisation on issues surrounding Filipino household service workers, skills equivalency of migrant workers and other labour agreements.