Facebook suspending accounts of Rohingya activists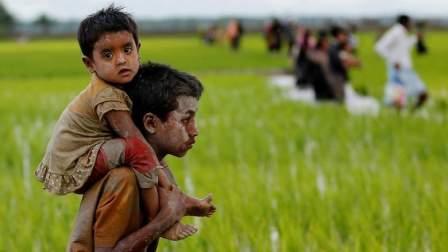 Facebook is reportedly removing posts and suspending accounts of activists who are documenting the "ethnic cleansing" of Rohingya Muslims in Myanmar, Daily Beast has reported.
The activists said their accounts are frequently being suspended or taken down and hoped that the social media giant would let them speak the truth.
Myanmar considers the Rohingyas illegal immigrants from neighbouring Bangladesh, whereas Bangladesh considers them Myanmar citizens.
The Myanmar government does not use the term "Rohingya" and does not recognise the people as an official ethnicity, which means they are denied citizenship and effectively rendered stateless.
"We want Facebook to be a place where people can share responsibly and we work hard to strike the right balance between enabling expression while providing a safe and respectful experience," Facebook spokesperson Ruchika Budhraja told Daily Beast on Wednesday.
"In response to the situation in Myanmar, we are carefully reviewing content against our Community Standards," Budhraja added.
Besides repeatedly disabling his accounts, an activist who uses the name Rahim said Facebook has also removed individual posts he put on the site about Rohingya refugees.
"We removed this content because it doesn't follow the Facebook Community Standards," read a message from Facebook.
There are several such examples being reported across Myanmar.
After courting controversy for enabling Russia-controlled accounts to buy ads before the 2016 US presidential election, it has now come to light that Facebook also enabled advertisers to reach "Jew haters" until this week.
Facebook enabled the advertisers to direct their pitches to the news feeds of almost 2,300 people who expressed interest in the topics of "Jew hater", "How to burn jews" or "History of why jews ruin the world", a ProPublica investigation has revealed.
After revealing that fake Russian accounts bought nearly $100,000 of political ads during the 2016 US presidential election campaign on its platform, Facebook has handed over more details to American Special Counsel Robert Mueller.