Emaar Malls first-quarter profit nearly flat at Dh548m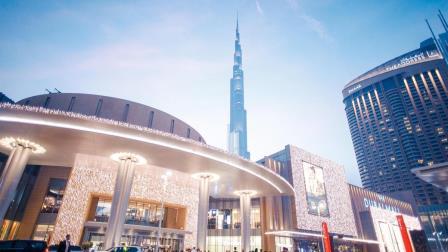 Dubai: Emaar Malls said it recorded Dh548 million in net profit in the first quarter of 2018, as earnings remained nearly flat year-on-year when compared to the Dh539 million in the same quarter of 2017.
Emaar Malls, the retail business majority-owned by Emaar Properties, said its revenues for the first three months was Dh1.04 billion, up 24 per cent over the Dh836 million in the first quarter of last year.
The company has not yet issued its financial statement, but in a press release said the jump in revenues was primarily due to the consolidation of revenues from Namshi. Emaar Malls acquired online shopping retailer Namshi in mid-August 2017, and Namshi recorded Dh176 million in sales in the first quarter, up 23 per cent compared to the same period in 2017.
Across the assets of Emaar Malls — which include Dubai Mall, Dubai Marina Mall and Souk Al Bahar — gross leasable area occupancy levels were at 95 per cent. Together, these retail areas saw over 35 million visitors in the first quarter of 2018, an increase of 3 per cent year-on-year.
The Dubai Mall alone saw 21 million visitors, the company said.
Emaar Malls has a gross leasable area of over 6.4 million square feet in Dubai, and has started work on The Dubai Mall's Mohammad Bin Rashid Boulevard expansion.
It has also launched Dubai Hills Mall, with construction "progressing at a rapid pace." The company said in its statement that the project will have a gross leasable area of about two million square feet, and will house about 650 retail outlets.
Another project the company is launching is Dubai Creek Harbour, which will be linked to Dubai Creek Tower, the world's next tallest tower. A retail addition under 'The Souk' concept is also being developed in the Springs Village with over 245,000 square feet of gross leasable area and is excepted to open in the second quarter of 2018
During its annual general meeting earlier this month, Emaar Malls shareholders approved the distribution of Dh1.3 billion in cash dividend, equivalent to 10 per cent of share capital.