Eid Al Adha 2017 to be observed on September 1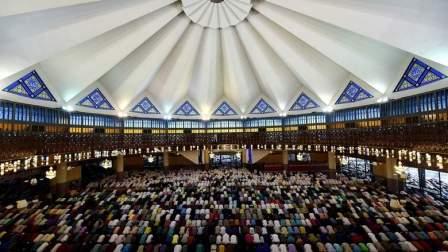 This year's Eid Al Adha is likely to fall on Friday, September 1, 2017, or Dhu Al Hijjah 10, 1438.
According to details available on Islamic Affairs & Charitable Activities Department of the Government of Dubai, the festival will be observed on September 1, subject to moon sighting.
In UAE, employees usually get three-day holiday for Eid Al Adha.
Arafat Day will fall on August 31, considering that the Islamic month of Dhu Al Hijjah, 1438, will begin on August 23. Arafat Day falls on the ninth of the month.
Eid Al Adha celebrations come after the Haj -- the important annual Islamic pilgrimage to Makkah, the holy city in Saudi Arabia.
Haj is the most powerful unifying force in Islam. There is no greater display of Muslim unity than the Haj. It is a grand manifestation of Muslim brotherhood without social and national boundaries.
It provides once-in-a-life time opportunity to all Muslims who can afford it wherever he may be to assemble at the holy city of Makkah where the holy Kaaba is located, for five-day rituals of worship.
Muslims regardless of nationality, colour and creed get a unique opportunity to meet and exchange views. There is a will to forge the much-needed unity within the Ummah. We do perform all the rituals with religious devotion and spend most of the time in the worship of Allah.