Dxb sets up e-commerce free zone to bolster growth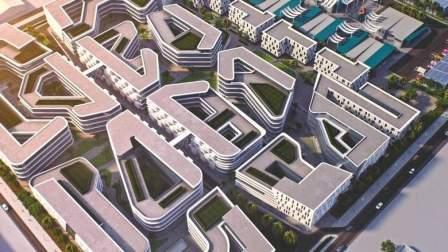 Dubai on Saturday announced the launch of a new free zone dedicated to the fast-growing e-commerce industry to attract more foreign direct investment as the industry is projected to cross Dh73 billion by 2020.
The Dubai CommerCity - located in the Umm Ramool area near Dubai airport - will cater major regional and international manufacturers to store their goods, products and spare parts in state-of-the-art, fully-equipped, technology-enabled warehouses, to be shipped later to local markets in record time via e-commerce.
A joint venture between the Dubai Airport Free Zone Authority (Dafza) and wasl Asset Management, more than Dh2.7 billion will be invested in the development of the free zone.
Sheikh Ahmed bin Saeed Al Maktoum, chairman, Dafza, emphasised that free zones play strategic roles locally and regionally in enhancing global trade routes and supply chains.
Ambareen Musa, founder of Souqalmal.com, said a free zone just for e-commerce shows how important this sector is to the country.
A first-of-its-kind project in the Mena region, the project has been divided into three clusters spanning a total area of 427,000sqm inclusive of office spaces and logistics units covering 207,000sqm. It will have a total leasable area of 176,000sqm and 220,000sqm for infrastructure and parking areas respectively. The free zone will have 4,000 parking slots.
Euromonitor International figures show that the UAE and the GCC's e-commerce markets are projected to grow 38 per cent and 29 per cent year on year basis to reach Dh6.6 billion and Dh16.882 billion, respectively. An AT Kearney report had predicted the GCC's e-commerce market would touch Dh73.4 billion by 2020.