Dubai's Emirates offers 'free' baggage allowance on India, Pakistan flights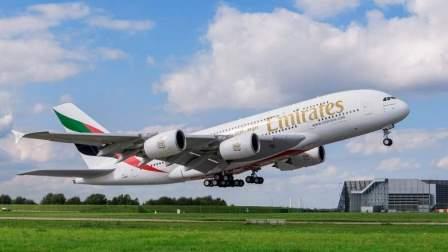 While you plan to travel, the one thing that weighs on your mind is: how much baggage will you be able to carry? You want to ensure that you have all the necessary stuff for your trip. In case you're heading home, you need more baggage allowance - all the more - since you have to fit not only your things but also those presents that you buy for your family and friends. And sometimes, 30kg is too less.
But, don't worry. Here's good news for you, if you are bound for home in India, Pakistan or the Philippines from Dubai.
Dubai's flag carrier Emirates is giving free baggage allowance to select destinations when you fly from the emirate to any of the countries under the promotion. The promotion allows for an up to 20 extra kilos of checked baggage allowance to select destinations.
Their website lists destinations where passengers can get extra checked baggage allowance. Some of the destinations include Indian cities such as Kochi, Chennai, Mumbai, Thiruvananthapuram; the Pakistan cities of Karachi, Multan and Sialkot; and Philippines' Manila, Cebu and Clark. Passengers flying to these cities get an extra 10kg baggage allowance.
Those flying to Manila from Dubai get an extra 15kg for a total of 45kg baggage allowance.
On a certain day, travellers can get up to 50kg total baggage. Passengers flying to Colombo, Sri Lanka can fly with up to 50kg total checked baggage every Tuesday, Wednesday, Friday and Sunday from February 1 until March 31.