Dubai white point system to be rolled out across UAE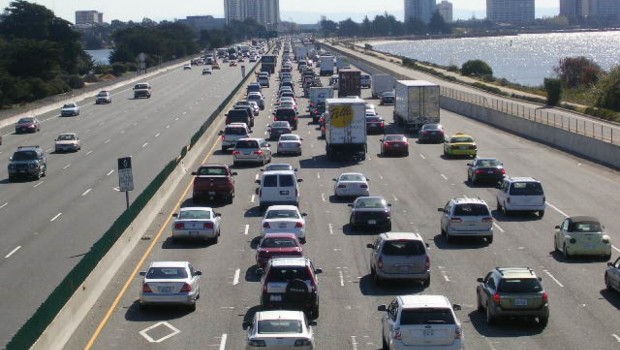 The white point system - currently being implemented by the Dubai Police - will now be rolled out all across the UAE.
The system will not only reward points to good drivers but also honour them for abiding by traffic laws, said Major Mohamed Saif Al Zafin, head of Federal Traffic Council and assistant commander-in-chief of the Dubai Police.
He said that the traffic department will felicitate the drivers on various events - including the UAE National Day and other important occasions.
Al Zafin said that Dubai Police found the white point system successful and this year, it has awarded 1,800 drivers these points to encourage safe driving.
He said that rather than imposing fines on erring motorists, the Dubai Police opts for alternatives to reduce road accidents and deaths. He revealed that the rate of road fatalities is six for every 100,000 people and the traffic department aims to reduce this to 3 deaths by 2021.
Heeding to the suggestion of the people, he added that the Dubai traffic department has increased the car tinting limit from 30 per cent to 50 per cent due to heat. However, people have been instructed not to tint the front glass.
Al Zafin said that a majority of people have welcomed the new amendments in the traffic law as it will contribute in reducing road fatalities.
He said that back in 2008 when the then traffic law was amended, the road death rate dropped from 21 for each 100,000 people to 15 within two years.
Al Zafin revealed that as per directives, any police official from any emirate can report a traffic violation. They can contact the operation room of the police department concerned and identify themselves.
He said that tailgating came on the top of traffic violations. One such violation is committed every 3 minutes and 420 tailgating violations were recorded in a single day. He said that there are no radars that can measure the space between two vehicles, but police recommends that driver should leave at least a one-meter gap.
Al Zafin said that the new amended traffic law has increased the fine for using mobile phone from Dh400 to Dh800. Talking or texting on mobile diverts attention.
He said that the fine for seat belt violation was increased to Dh400 and therefore, drivers should ask the passengers to buckle up, without fail.
Know the white point system
The white point system has been implemented by the Dubai Police to encourage motorists to follow traffic rules and become safer drivers.
The white points can be redeemed in many ways and can even help cancel some fines.
People with valid driving licences issued from Dubai who have one or more Dubai-registered vehicles in their names will benefit from the system.
The driver should not have any traffic violation on his driving licence or the vehicle registered under his during the year - that includes Salik fines and traffic fines in other emirates. Each eligible person can receive a total of 12 white points a year, one for each month. One white point will be credited at the end of each month.
A motorist loses his entitlement to the month's point on being involved in any kind of accident or committing a violation during that month. The white points are valid for a year. If a driver earns white points for five consecutive years, it would be an eligibility to enter a raffle draw.
When one commits a serious offence, that warrants 24 black points and the suspension of the driver's licence, that person will not qualify for any white points for an entire year, starting on the day the driver's licence suspension is revoked.
If someone is driving a vehicle owned by somebody else and commits a violation, both the driver and the owner of the vehicle will forego any white points for that month.