Dubai realty gets Chinese boost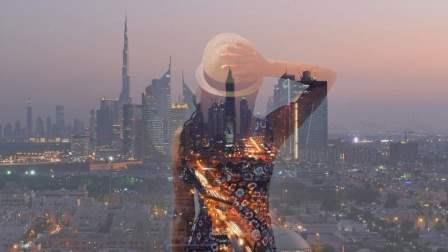 UAE real estate, particularly that of Dubai, is steadily gaining interest among savvy Chinese investors. This extends to the brick-and-mortar assets, contracting industry as well as construction finance.
The Chinese were the fourth most active real estate investors in Dubai in the first half of 2017, according to consultancy Knight Frank.
A recent Knight Frank report rated the UAE as having the third highest potential among 67 countries to make use of China's 'Belt and Road Initiative'. It identified the UAE as the 'Hub of the Belt'.
Chinese contractors have a big presence among the top 5 contractors in the UAE. They also provide construction finance. The China State Construction and Engineering Corporation ranks as the second biggest contractor in the UAE with projects worth of almost $3 million. It has 16 ongoing projects.
Knight Frank estimates that of the total contract value of future projects in the UAE (both projects in the design and execution phase from 2018-20), Chinese firms account for 6 per cent of total value of contracts. In Dubai, this is slightly higher at 7 per cent and from 2019 to 2020, it is expected to increase from 7 to 9 per cent.
"There are an increasing number of Chinese buyers, however, it's important to note that we're not going from a low figure of Chinese investors to a high one. There has always been considerable Chinese investment in Dubai real estate, it's just that at the moment, we're seeing more coming in than in recent times. If you walk in to any of the major developers' sales centres, you will see a large amount of Chinese buyers looking to make a purchase," says Lewis Allsopp, CEO, Allsopp & Allsopp.
"In the past two decades, more than 8,200 real estate transactions have been completed by Chinese buyers and roughly one quarter of those transactions took place in the past two years alone, bringing in more than Dh3 billion," explains Jason Hyes, founder and CEO, LuxuryProperty.com.
PH Real Estate estimates that it has seen a 10 to 15 per cent increase in the number of Chinese buyers approaching it.
"Chinese buyers accounted for about 3 per cent of all sales in Dubai in 2017. They are taking a lot of construction projects and bringing in a lot of financing. They are bringing in a lot of their own people as well for these projects. As those people tend to get familiar with Dubai, they will want to buy homes for themselves. That trend is bound to grow," forecasts Craig Plumb, head of research, JLL Mena.
Identifying China as a sizeable target market, most Dubai developers have tie-ups with Chinese brokerages in mainland China and they spend a lot on marketing on roadshows and exhibitions in China.
"The larger developers in tune with the needs of their Chinese clients. Most developers now have either a Mandarin-speaking department or at least have a marketing strategy geared towards attracting new Chinese buyers," reckons Myles Bush, CEO, PH Real Estate.
"Emaar, for example, has launched a Chinese website to market its properties and is offering special incentives to investors for Chinese New Year. The government has also launched its own initiatives to promote Dubai properties to the Chinese market. Last year, the Dubai Land Department entered into an agreement with the marketing company behind one of China's leading property portals to promote Dubai property in China," Hayes points out.
There are Chinese agents stationed in Dubai as well. "We work closely with a few Chinese agents, one of whom had 20 clients fly in from China last week and who between them bought 13 properties in one week," says Allsopp.
With Dubai being one of the few global cities where investors can enjoy 8 to 10 per cent on their real estate returns, the Chinese are likely to continue to inwardly invest into the market.
"Chinese buyers are smart investors and they are very aware that it's a buyers market. The majority of Chinese clients we deal with are looking for high-performing rental returns rather than trophy assets. An example of this over the past week was when my team brought in a commercial floor for sale in DIFC that is currently returning a 9.5 per cent yield; within one day of advertising, seven Chinese buyers called us for more information," observes Bush.
"Chinese buyers are savvy and know what they want. In the majority of cases, they are investors and cash rich. They are looking in affordable projects, good deals, up-and-coming areas, top locations, etc. Generally, they are looking to tick the boxes of most investors, something that is popular, will provide a good return, should see good capital appreciation and offer a good exit strategy if needed," concludes Allsopp.