Dubai Amer centres aim to speed up visa services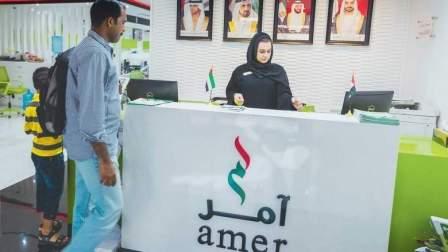 Typing centres across the country were stopped from processing Dubai visa applications due to repeated instances of documents going missing and filing wrong information, a top official has said.
"These would keep residents going back and forth to finish their transactions ... When you visit a typing centre, you would witness long queues in small spaces given to customers, improper customer service and price violations," said Major-General Mohammed Ahmed Al Marri, director-general of the General Directorate of Residency and Foreigners Affairs - Dubai (GDRFA - Dubai).
As of November 1, the GDRFA stopped all-visa related services across 261 typing centres in Dubai and 72 centres in Sharjah and Northern Emirates. Residents can avail of these services from two Amer centres in Al Muhaisna 4 and Dubai Municipality's Al Kifaf Centre; and over 45 Tas'heel centres across the UAE.
Maj-Gen Al Marri said Amer centres aim to provide a supervised system under which government services will be unified.
When KT visited the Amer centre at Al Kifaf, surprisingly there were no long queues. Omar Sadik, a Dubai resident, said: "(Amer) provides quicker services, but more such centres need to open to make it easier and more accessible to people."