DP World opens Limassol passenger terminal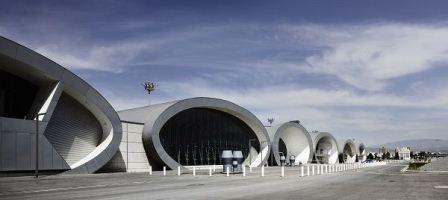 DUBAI: Cyprus President Nicos Anastasiades inaugurated the new cruise passenger terminal at DP World Limassol, which will enable the world's largest cruise ships to visit Cyprus for the first time.
The terminal features seven pods with a total floor area of 8,205 square metres, and is designed to host both transit (day call) and turnaround (home porting) facilities.
With a depth of 11 metres and length of 480 metres, the East Berth is designed to accommodate the largest cruise vessels in the world.
DP World Group Chairman and CEO Sultan Ahmad Bin Sulayem said, "Our aim is to be the port of choice in the Eastern Mediterranean and we want to create infrastructure that enables sustainable growth of the local economy and for Cyprus."
President Anastasiades said, "The Port of Limassol is one of the largest commercialisation projects in Cyprus to date. It serves as a model for the Republic of Cyprus and its ongoing efforts for a prosperous future as a modern centre for investment, trade and services."
In addition to the new cruise terminal, the port also has a 100,000 square metre oil and gas logistics zone with a 430-metre berth, and a domestic and transit trade area.
Exxon Mobile has nominated the oil and gas zone for its planned drilling logistics base. The zone is currently 30 per cent occupied.