Dh2,000 fine for breaking traffic rules on National Day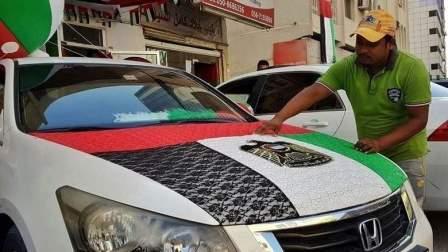 The Dubai Police have put all preparations in place to tackle the heavy traffic rush during the 46th UAE National Day celebrations.
It will deploy traffic patrols and police controllers on major streets and intersections - including Bur Dubai, Jumeirah Street, Al Sufouh Street and the GBR - to ensure smooth flow of vehicles. Patrols will also be carried out in Deidra, Al Muraqqabat, Al Raqqa, Al Mamzar, Rashidiya, Al Khaleej Street, Al Ittihad Street, Amman Street and University City.
The most serious violation that may be committed on this particular day could be driving one's vehicle in a way that it endangers the life of others, the department pointed out, adding that the violator of such traffic offence would be fined Dh2,000 and 23 black points, in addition to vehicle's confiscation for 60 days. For stopping in the middle of the road without justification, the fine is Dh1,000 and 6 black points. Causing noise while driving the vehicle could attract a fine of Dh2,000 and 12 black points.
Mobile radars will be installed on the highways, high-speed streets and in areas where events to mark the National Day are being held.
While manning the roads, the traffic police will guide motorists as well as pedestrians to follow road rules and prevent them from committing violations.
The Dubai Police General Department of Traffic has called on the people to abide by traffic laws and cooperate with the cops, during the celebrations to mark the 46th UAE National Day. The Dubai Police were working hard to provide the highest level of traffic safety, and convenience to road users by ensuring the congestion is eased, the department said.