Deadline: June 7 last day for UAE university applications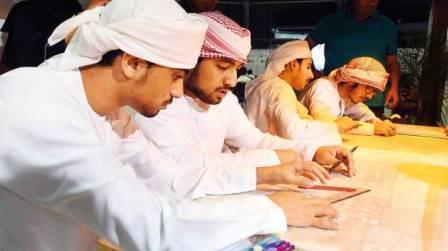 Dubai: The UAE Ministry of Education (MoE) has issued a stern reminder for late students to register for universities before the June 7 deadline takes effect.
On its official social media accounts, the MoE said: "June 7, 2018 is the deadline for applicants to register for universities, and scholarships abroad, for the academic year 2018/2019. To register, please access the Ministry of Education's
The registration doors for late students will be open from April 22 to June 7, 2018.
"Once the final grades of the public secondary school are issued, the acceptance of students will be based on meeting the conditions set by the university and the program the student wishes to enroll in," explained the MoE.
The ministry has indicated that the students must access their electronic accounts in the Unified Admission System (NABO) to follow up with their application for early acceptance, and to receive their letters of conditional acceptance.
Failure to do so will jeopardise the student's chance of final admission.
Once the registration process is completed, students will be notified of the final admission notice through a SMS, in addition to an email of their acceptance results once the official grades of their high school exams are announced.
However, the MoE pointed out that applications that did not receive an early admission into universities and colleges will be considered by the institutions at a later time, depending on the availability of seats.