Curved screens, touchless controls on future iPhones?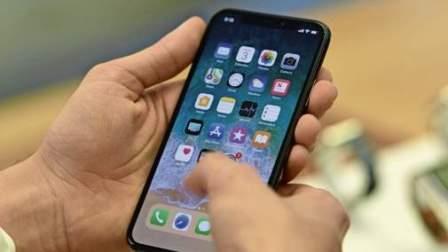 The next iPhone is 'just' about five months away, so let the rumour mill heat up.
And in what could arguably be the most significant tidbit so far, a report says that the company is working on a curved screen and touchless controls. Bloomberg on Wednesday said that these features are apparently in the works, quoting people familiar with the matter.
The touchless gestures would allow a user to perform certain tasks by moving a finger close to the display, but not actually touching it - akin to the Air Gesture controls first seen in the Samsung Galaxy S4 and the one found in the Note series' S Pen stylus.
A Google unit is also moving forward with a similar technology codenamed 'Project Soli'.
The purported curved screen, meanwhile, is said to be similar to the first device to have such a feature - 2013's Samsung Galaxy Round, which had a display that curved inwards toward its centre. This feature, though, went mainstream when the South Korean company launched the Galaxy Note Edge in 2014, which had a curved edge on the right. The next year, the Galaxy Edge and Edge+ had curved screens on both sides.
However, don't get too excited about all these: Apple is still in the early stages of research and it may take 2 or 3 years before they actually roll it out - and scrapping it altogether is also a possibility.
It's no secret that Apple isn't the first to offer many innovations. In its latest iPhone X, however, Apple was able to one-up its rivals with the 3D-mapping FaceID and Animoji - though Samsung fired back with its own Intelligent Scan and AR Emoji, respectively, with its recently-launched Galaxy S9.