China's Hainan to allow visa-free stay for tourists for 1 month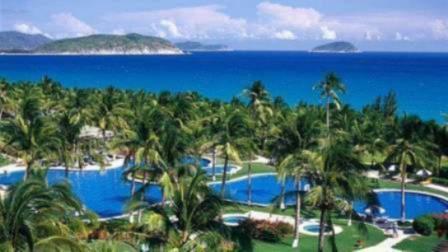 China's smallest and southernmost province of Hainan will allow foreign tourists from 59 countries to stay for up to one month without a visa, immigration authorities said on Wednesday.
According to the State Immigration Administration, group and individual tourists from the 59 countries, including Russia, Britain, France, Germany, and the US, can visit Hainan visa-free from May 1 onwards and stay there for up to 30 days on condition that they book their tour through travel agencies, reports Xinhua news agency.
Hainan had previously offered a 15-day visa-free stay for group tourists from 21 countries since 2000 and added another five countries to the list in 2010.
"By extending the policy to individuals and the stay to up to 30 days, the government aims to attract more international tourists, nurture the tourism industry and meet the needs of foreign individuals," said the administration's vice head Qu Yunhai.
The announcement comes a week after Chinese President Xi Jinping travelled to Hainan to take part in the BOAO Forum for Asia and supervise military drills in the South China Sea, reports Efe news.
Following the visit, the Chinese government announced plans to convert the island into a free trade zone housing large foreign firms.
Hainan, which until a few decades ago survived mainly on fishing and agriculture, has turned into a major tourist hotspot and has witnessed a rapid development of the hospitality industry.
China, the world's fourth largest tourist destination after Spain, France and the US, has looked to attract more foreign tourists with visa exemptions for visitors to major cities, though mostly for stays of less than 72 hours.