Business community renews call for relaxing of Skype ban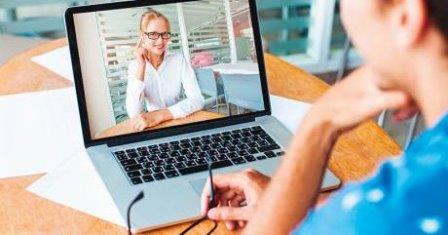 Firms in the UAE have told Gulf News the removal of the ban on Skype and other similar technologies that allow them to talk over the internet would enable them grow internationally.
Microsoft confirmed in April that is in talks with the Telecommunications Regulatory Authority (TRA) to lift the ban on Skype in the UAE.
"It would enable companies like ours that have offices in other parts of the world to stay more connected. Our organisation has departments that require constant communication with our international offices in Europe and India," said Arif Saiyad, founder of Callix, a provider of international call centre services.
Equally important, according to Saiyad, is that Skype would help facilitate the company's hiring process, as it's "the right medium for remote interviews."
"It's not enough to hear a voice. We also need to see the person face-to-face, and if it's not possible for them to fly to Dubai, then the next best thing is Skype," he said.
Skype for business
Sukhdev Singh, vice president at market research firm Kantar AMRB, said the usage of Skype for business has been on the rise since Microsoft started pushing the application as part of the Office 365 solutions.
In 2011, Microsoft signed a deal to acquire Skype for $8.5 billion (Dh31.2 billion) in cash.
Yep, Skye's blocked in the UAE, what now?
The company has since been promoting Skype as part of its Office suite, which includes a number of services for business users.
"Companies are doing peer-to-peer calls, and there are lots of web conferences and team meetings happening on Skype, so it's getting used [to create] a collaborative environment across organisation requirements," he said.
Singh earlier said that the ability to use video and voice calling on Skype in the UAE would benefit small and medium enterprises the most.
Convenience
Bigger businesses tend to have VPNs, which allow them to make calls on Skype in the UAE.
"Obviously, cost has an element to it [Skype], but it's more about convenience. All those companies using Office 365 get Skype for Business as a free option, and it's quite useful. It's a sort of self-integrated calling programme within the work environment so you don't have to download more software," Singh added.
Ulugbek Yuldashev, founder and chief executive of AWOK, a local e-Commerce website, told Gulf News that Skype was one of his company's strongest and most reliable means of communication.
This was especially true, he said, "for companies like AWOK.com, who have office presence outside of UAE."
"It becomes really helpful when we need to have conference calls with our colleagues in other parts of the world. Especially when it comes to video calls and any presentations that need to be explained and shared which can become difficult over a call and it is much easier using Skype," Yuldashev said.
The entrepreneur added that if the laws around VoIP technologies were relaxed, the "entire business community [would] welcome this initiative from the government."