Bollywood actor Shahid Kapoor to be father again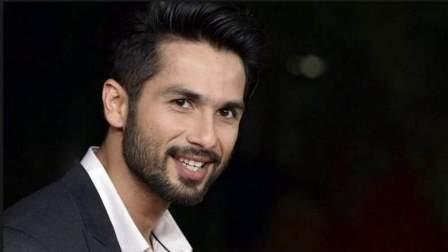 Bollywood actor Shahid Kapoor on Friday announced he and his wife Mira Rajput are expecting their second child.
The couple took an innovative route to announce Mira's pregnancy with an Instagram picture of their first-born daughter Misha lying beside a drawing of balloons with 'Big Sister' written along with it.
Shahid and Mira, who have a 12-year age gap, tied the knot in New Delhi on July 7, 2015. They welcomed their first baby in August 2016.
The versatile actor, who has proved his versatility in Bollywood with roles in films like "Jab We Met", "Kaminey" and "Udta Punjab", has been a doting dad to Misha. And Mira, who is from Delhi, has been devoted to bringing up their daughter.
At an event last year, Mira had said her child wasn't a "puppy" to be left at home.
She had said: "I love being at home, I love being a mother to my child. I wouldn't want to spend one hour a day with my child and rush off to work, why did I have her? She is not a puppy; I want to be there for her as a mother."
This comment earned her the wrath of several working mothers via social media.
But Shahid had defended her saying it's their personal choice as a couple that while one of them is working, the other is taking care of their child.